LRQA targets transformation of assurance market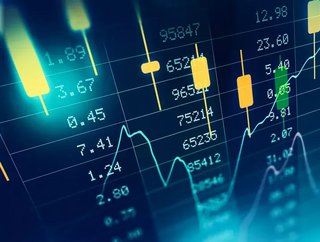 LRQA's new identity comes after the Business Assurance and Inspection Services division of Lloyd's Register became part of Goldman Sachs Asset Management
LRQA, the leading global assurance provider, has today unveiled its new brand identity following the announcement earlier this year that the Business Assurance and Inspection Services division of Lloyd's Register (LR) is being sold to funds managed by Goldman Sachs Asset Management. 
Bringing together expertise in certification, cybersecurity, inspection, and training, the newly independent LRQA business is focused on helping companies negotiate a rapidly changing risk landscape, with an ambition to lead the digital transformation of the assurance market.
Paul Butcher, CEO of LRQA said: "Our new brand reflects the pride we feel in where we have come from and the value that our expertise brings to our clients. With this new identity, we are signalling our focus on the future, on the changing risk landscape our clients face and on the rapid transformation of assurance itself, driven by technology and data.
"Our industry has a real opportunity to embrace a digitally-led future. Technology is enabling more efficient and effective assurance services, with no compromise on quality; data analytics is transforming how we design and approach risk management programmes, and the ability to assure both digital and physical assets is now critical to business resilience and performance.
"This is why we feel the time is right for LRQA. Our technical expertise is widely respected and recognised, we have global scale and a broad service portfolio, we have proven digital assurance capability and, through Nettitude, offer outstanding expertise in cyber security."
Jeannie Ivanov, LRQA Marketing Director said: "We're excited to bring a new identity to our market. Whether it's helping them proactively identify and reduce risk; embracing the challenge of building more sustainable businesses; or helping to unlock the potential for data and technology to make supply chains more transparent, LRQA is looking to the future with our clients.
"We have created the LRQA brand with a digital-first mindset - reflecting our commitment to leading the industry as a digital assurance provider and using technology to strengthen partnerships with our customers in a rapidly changing world – wherever they operate and whatever they do."
Lloyd's Register announced the sale of 100% of its Business Assurance & Inspection Services division, including cyber-security business Nettitude, to Goldman Sachs Asset Management in July 2021. The deal is expected to complete in late 2021, following antitrust and regulatory approvals.