Lloyds Bank: better supply chain management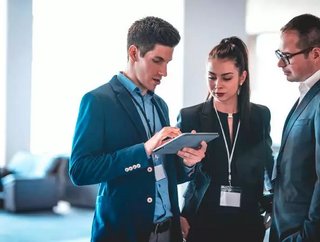 Matthew Hurst, supply chain expert, Global Transaction Banking at Lloyds Bank, looks at five simple steps for greater supply chain management. There...
Matthew Hurst, supply chain expert, Global Transaction Banking at Lloyds Bank, looks at five simple steps for greater supply chain management.
There's a real push for businesses to expand their global footprint and explore new markets overseas. After all, furthering exports is good for companies and boosts the economy.
But as businesses broaden their trading horizons, their supply chains get longer and more complex, making it crucial for them to ensure that the new partners they are work with are resilient. This is particularly important during times of political uncertainty.
There is no disputing that managing and future-proofing an increasingly complex supply chain isn't easy - fortunately there are five simple steps businesses can follow to help streamline the process. 
Develop a bespoke supply chain management strategy
Every supply chain is unique, which means firms need a dedicated and bespoke strategy that is defined by their specific business objectives. The strategy should be able to adapt to support both immediate and future priorities, whether that's risk management, margin improvement or responding to a new opportunity quickly.
The first step is for businesses to spend time comprehensively mapping out their supply chain to find any weaknesses that could compromise their organisation's drivers for success. After this, they should take a holistic approach to address any inefficiencies, working alongside partners and with financial provisions and operational improvements considered together. 
Use specialist tools to manage working capital
Once a supply chain's priorities and risks have been mapped, there are a range of tools available to help them optimise it. Supply chain finance is one such tool. It can help firms and their partners improve their working capital management.
Our latest Working Capital Index discovered UK businesses have £680bn tied up in excess working capital. By unlocking capital within the supply chain, businesses could be better placed to invest in growth or weather turbulent economic conditions at short notice.
SEE ALSO:
Supply chain finance can allow suppliers to leverage the buyer's credit rating and access an agreed percentage of their due payment up-front. This means the buyer can benefit from early settlement discounts, or a more substantial payment gap, without affecting the supplier's cash flow.
It can also be used in the reverse, helping corporate sellers by giving them the opportunity to retrieve payment quickly by selling off receivables from a portfolio of approved debtors to their lender, enhancing cash flow, strengthening the businesses balance sheet and adding security to the supply chain as a whole.
Create win-win relationships
Outside funding, there are propensity modelling tools that can give corporates an overview of which suppliers will respond well to management techniques and help them anticipate how successful a supplier finance programme is likely to be.
The reason these are so important is that supply chains are, of course, built on relationships. Ideally, any solution should be arrived at and implemented in collaboration with suppliers.
For example, many businesses first decide to use supply chain finance to provide preferential payment terms for key suppliers, while also allowing them to boost working capital.
Its uses can be far more nuanced than this, but the way it is traditionally introduced demonstrates how any tactic aimed at optimising a supply chain – and indeed the whole supply chain strategy – should be about creating a win-win arrangement for both parties.  
Manage risk exposure
When working with international supply chains, larger scale can potentially generate cost savings but operating across borders can also increase risks around using new suppliers based in unfamiliar geographies.
This could be caused by anything from geopolitical uncertainty to the level of working capital available to local suppliers. Then there are risks caused by dealing with small and medium-sized suppliers, which might be particularly vulnerable to liquidity pressures.
What is important is not that firms try to eradicate these risks in all circumstances, but that these hurdles are considered and planned for.
By allowing key suppliers to secure an earlier injection of cash flow on better-than-normal credit terms, supply chain finance can help reduce a buyer's exposure to the risk of suppliers becoming insolvent, for example, while also encouraging loyalty between buyer and trading partners.
Speak to a trusted adviser
Taking advice is critical. The right lender will work hard to understand the whole business before delivering tailored solutions geared to meeting its specific needs.
At Lloyds Bank, we think this holistic approach is best and we work closely with all our clients, their suppliers and other non-financial bodies, such as the Department for International Trade, to inform our recommendations and support.
Experience is also key. We were the first bank in the UK to syndicate a supplier finance programme and our expert teams have access to equipment that can give businesses full visibility and control over all their supply chain interactions. For 2019, we have also committed to lending £18bn to businesses across the UK.
There's a lot of uncertainty in the UK at the moment and businesses are wise to make sure their supply chains are as resilient as possible.
Vigilant firms that take a proactive approach to managing their supply chain will find themselves well placed to respond to whatever opportunities or challenges the future may hold.