Lithium-ion's environmental credentials set to address labour challenges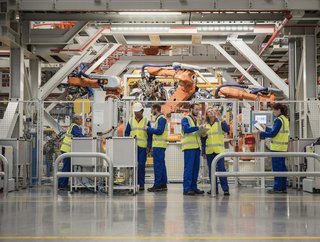 Supply chain operations are increasingly centre stage as organisations embrace 24x7 warehousing in response to customer led d...
Supply chain operations are increasingly centre stage as organisations embrace 24x7 warehousing in response to customer led demands – and one of the biggest issues is finding the right people to fulfil these new requirements.  As companies look to create a working environment that is attractive to both new recruits and existing workers, Steve Richmond, Director – Logistics Systems, Jungheinrich UK, outlines the role Lithium-ion can play in both boosting an organisation's environmental credentials, and enabling new working practices, such as opportunity charging, that will further improve worker experience.
Workforce Imperative
Labour is the number one challenge for many organisations: in a recent customer round table event sponsored by Jungheinrich, every organisation confirmed that recruiting and retaining labour remains a primary concern. And in an era of growing environmental awareness and concern, as demonstrated by the wave of anti-plastic activity in the wake of the Blue Planet series, it is not only the consumer perception of a brand's environmental credentials that are important: employees increasingly care about Corporate Social Responsibility (CSR) as well.
But does a warehouse offer many options to embrace environment-led strategies? One of the biggest opportunities today is the rapid evolution of battery technology, with Lithium-ion providing a compelling alternative to Diesel or LPG – a recent survey, conducted by Sapio Research on behalf of Jungheinrich, found that almost half (49%) of companies using Diesel or LPG forklift trucks within a warehouse operation are considering replacement with battery powered alternatives.
In addition to underlining the speed with which attitudes to electric batteries are changing, the survey also reveals the importance of environmental factors within strategic decisions. Over half (54%) of those looking to move to electric trucks confirm that environmental factors, such as a reduction in emissions, are a key motivation.
Operator Experience
While improvements in battery technology are making Lithium-ion trucks more attractive (38%), organisations are also interested in the noise reduction associated with electric trucks (38%) – a fact that also plays into the need to create a better working environment. In fact, noise reduction is just the start: Lithium-ion batteries provide a chance to fundamentally reconsider the entire worker experience.
See also
For workers used to the traditional truck charging processes, Lithium-ion will be a revelation. While today, on average, trucks are charged for more than four hours each day, Lithium-ion's longer life cycle delivers a complete shift from a single charge, removing the need for operatives to take time out to change batteries. Furthermore, in addition to the reduced charging time, using an intelligent Battery Management System, Lithium-ion technology can be repeatedly topped up without suffering any degradation, which means operators can embrace opportunity charging – such as during a tea-break or over lunch – further reducing the need for time consuming battery changes.
Looking ahead, this technology can provide a platform for significant cultural changes within a warehouse – changes that can further reduce the need for operatives to understand, even consider, the battery, and ease the introduction of new staff into the operation. 
Just consider a warehouse environment where automated alerts and intelligence from telemetry provide instant insight into battery performance and charge level. This will ensure potential charge issues are addressed before a problem occurs and support more efficient proactive maintenance, to further reduce interruption and potentially reduce the need for back-up equipment. Or picture an environment of wireless charging hubs, where a battery is automatically recharged when the operator parks up. With this approach, not only is the charging responsibility completely removed from the operatives but charging areas can be relocated, perhaps close to break rooms or canteens – potentially freeing up warehouse space and avoiding the problems of poorly parked trucks on charge.
Conclusion
Environmentally focused strategies are about so much more than a tick in the CSR box: Lithium-ion batteries enable new charging models that not only provide a chance to minimise downtime but also introduce more employee welfare friendly policies that will be increasingly key in a labour starved market.
Further information can be viewed on Jungheinrich's white paper, 'Lithium-ion – Gaining Momentum.'