Linear supply chains prone to disruption says SAP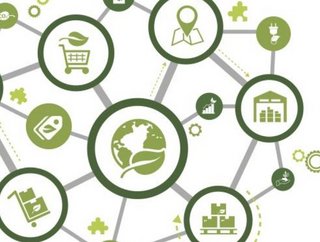 A digital business network can provide increased transparency and enable brands to remain resilient and agile, says SAP.
SAP survey shows how post-pandemic perceptions of supply chains have changed, and concludes that supply networks are more robust than linear supply chains
Throughout the past two years, there's been widespread concern across industries that the global supply chain has become too linear and vulnerable to disruption.
With supply chain issues still dominating headlines, SAP conducted a survey to determine how consumer attitudes have adapted to understand how perceptions of supply chains have evolved after living through a pandemic. As 2022 marked a shift in consumer attitudes, the landscape is now being shaped by record high inflation rates that continue to influence expectations. The survey findings provide actionable insights into the challenges that consumers are facing, which can be especially useful for procurement and supply chain leaders.
The overarching consumer sentiment revealed that 67% of respondents believe product shortages are here to stay. Although supply chain disruptions are showing no signs of letting up, business leaders must counteract consumer expectations of perpetual shortages.

To mitigate existing and potential threats, executives must align their processes with their overall business goals, provide increased visibility across their organisations, enable traceability of sustainability data, and communicate effectively with suppliers and consumers.
The case for aligning processes and goals
Identifying common objectives across lines of business is crucial for aligning on overall business outcomes – and this step should be done either before or during the integration of any solutions meant to streamline business or measure results. More specifically, aligning processes with an organisation's overarching strategies is key for delivering the utmost value.
One way to work toward this is by leveraging technology that works in tandem with procurement.

An example is connecting buyers and suppliers via a business network, which enables companies to improve forecasting, identify risks, and most importantly, avoid – or at least, mitigate – future supply chain disruptions. Having these capabilities can improve business processes for faster, more efficient transactions. They also enable businesses to find and onboard new sources of supply in a quicker, more streamlined manner.
To do this, procurement leaders can leverage technologies such as predictive or advanced analytics, video and audio communications, and automation to replace largely paper-based processes.

Economist Impact research explains how, in a world where the rule of 20% challenges has become 80%, digital applications can help identify, map, solve, and plan faster for alternative solutions. These tactics will help procurement leaders make informed decisions as they align their processes to business goals.
Sustainability by way of traceability
Organisations should be acutely aware of where their products originate and how they are sourced. According to Economist Impact research, this is a top goal for CPOs. Their top three sustainability goals consist of reducing waste (38%), decreasing energy consumption (32%), and increasing supplier diversity (28%).

This type of knowledge ultimately plays into end-user buying decisions, with 70% of consumers claiming they have made an effort to buy more sustainable and/or ethical products or services during the past two years.
Taking this one step further into the realm of reverse logistics, when informed of a report revealing the amount of waste generated by returned goods throughout the United States, nearly two-thirds of survey respondents (61%) said this knowledge would affect their future purchase decisions.
Companies that have full visibility into their supply chains and how products are sourced gain a more complete view of the organisation in its entirety. It is crucial for businesses to understand all aspects of their supply chain, including reverse logistics.
This type of visibility requires transformation of and close alignment with procurement functions. Companies need an end-to-end traceability solution that can track complex supply chains back to the original farmer, miner, or plastic picker.

The solution must accurately show the sustainability impact of their sourcing decisions on people and the planet – for their consumers and national regulators. It's what they need to meet regulatory requirements, differentiate their products to win more business, demonstrate positive sustainability impact from sourcing decisions, and steer climate action based on actual data instead of average or generic data.
Transparency and communication across networks
Our survey also revealed that consumers believe brands are not effectively communicating about supply chain issues. Of the 87% of consumers experiencing shortages, only 20% said brands communicated supply chain challenges effectively.
The main issue is a brand's inability to see far enough into their supply chains to effectively understand or predict potential issues. A digital business network can provide increased transparency and enable brands to remain resilient and agile – all necessary to fill orders, whether B2C or B2B – in a timely manner. Keeping open lines of communication can help stem customer churn, as people understand that disruption is ongoing. However, if you fail to communicate and are not transparent in setting expectations, relationships with customers can crumble.
Mitigating risk is just the first step
We're living in a time when nearly every industry in every region of the world is prone to disruption, whether it's from competitors or natural disasters or trade tensions or even outbreaks of infectious disease. This is why extending visibility and building resilience are so vital for organisations.
Yet even an extended level of transparency can prove insufficient in times of uncertainty. What businesses truly require is visibility across all their interconnected operations with partners and suppliers, extending beyond procurement and supply chain to include logistics, asset intelligence, enterprise resource planning, payments and finance, and other core business processes.
Tony Harris is Senior VP and Head of Marketing & Solutions, at SAP Intelligent Spend Management Business Networks.