Less is more with enterprise resource planning, says KPMG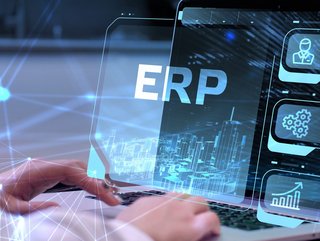 Enterprise resource planning solutions are most effective in businesses that never lose sight of their strategic goals on supply chain, says KPMG
For decades, businesses have been using automation software for increased operational efficiency, productivity and profitability. But thanks to step-change advances in Industry 4.0 technologies, such as the Internet of Things (IoT) and artificial intelligence (AI), the pace of transformation has quickened.
And nowhere more than in supply chain, where the pandemic, as well as pressing sustainability issues such as Scope 3 emissions, has there been a need for transparency and agility, both of which are prerequisites for resilience.
But a company's supply chain does not operate in a vacuum, separate from other areas of the business, such as sales, accounting, HR, inventory, customer relationships and manufacturing. These functions also need to be agile and transparent.
Enter integrated business planning (IBP) - enterprise-wide strategy to align business goals and financial targets with decisions and actions. A well-implemented IBP can reduce costs, lead to more responsive customer service and demand fulfilment, as well as shorten the time to market for new products.
But what of the day-to-day implementation of an IBP strategy? This is where enterprise resource planning (ERP) comes in. ERP solutions are an integrated suite of business applications. They share common processes and data models, and cover operational end-to-end processes, like those found in finance, HR, distribution, manufacturing, service and the supply chain.
ERP helps automate and streamline operations
ERP helps businesses evolve and adapt, so they become more agile and resilient, for example. ERP solutions help in this front by automating and streamlining operations across departments by using software that manages data and integrates disparate systems.
So for supply chain, an ERP solution will take care of the physical aspects of supply, including storage and transportation, as well as the market aspects, such as managing demand and meeting customer needs. An efficient solution coordinates and integrates material flow, information flow and financial flow.
But as with any large-scale transformation project, ERP brings challenges, the severity of which might be determined by which ERP approach a business takes: traditional or modern.
Traditional ERP solutions involve a single large platform that covers every aspect of a company. A modern ERP, meanwhile, handles the most important business functions, with other parts of the business - such as supply - being covered by specialised software applications.
Traditional approach to ERP 'will hold you back'
Hein Pretorious is CEO of South Africa-based digital transformation solutions provider, OnPro. He says that the traditional approach to ERP "will hold you back."
Pretorious warns. "It will consume your attention, your budget, your energy and your team. Large, drawn-out ERP projects can actually destroy competitiveness, as well as some very talented people in your business. ERP is no longer the platform you build your business on. All-consuming enterprise-wide projects like this should be a thing of the past."
Instead, he urges businesses to invest their time, energy, budget and - most importantly - their strategic thinking into how to best embrace digital transformation.
"Adapt your thinking to the art-of-the-possible. Think about disruption, and how you can reinvent your business by embracing Industry 4.0 technology. Take your people with you. Get them excited."
When it comes to supply chain, automation - not ERP solutions - should be the name of the game, says Pretorious - and that robotic process automation (RPA) should be leading the charge.
He says: "Supply is all about interpreting data as quickly as possible in order to understand customer needs, and then making decisions, and acting on them in the shortest possible time. ERP is not great at this. It tends to be centred around human roles, and this does not serve the needs of an agile supply chain. The segregation of workplace duties is just one example why it's not suited."
Pretorius feels supply agility can only be achieved by removing human roles from supply thinking, and focusing on "patterns that need to be executed."
He says: "For example, paying a supplier invoice when it is due is a pattern. Once you have identified all your business patterns, you then add human roles where it makes sense, and you let automation take care of the rest."
ERP 'has bad rap as a costly and drawn-out exercise'
Pretorius believes ERP has earned a bad rap as an expensive and drawn-out exercise that often does not live up to expectations "because software selection gets more attention than business strategy formulation".
In agreement is Maureen O'Shea, partner and Head of Supply Chain at KPMG. She says that when it comes to technology, businesses must keep sight of the bigger strategic picture that has been framed by its IBP, and not get lost "in bells and whistles
In a KMPG paper on the future of integrated business planning, she says that with technology, businesses should keep it simple.
"There's been a tendency in the past for too many bolt-ons and bells and whistles," she says. "Organisations need to understand what the essence of planning is, and use technology as an enabler."
She adds: "IBP can bring the business strands together. It's about alignment, about arriving at a single version of the truth that is accepted and agreed on across the functions of a business.
"By harnessing the power of today's technology, and building on the 'can-do' mindset developed through the pandemic - and taking a committed and determined one team approach - there is little doubt that IBP holds huge potential for organisations to better manage their businesses. The signs are that many are making significant progress on the journey."