Largest Sustainable Supply Chains: Apple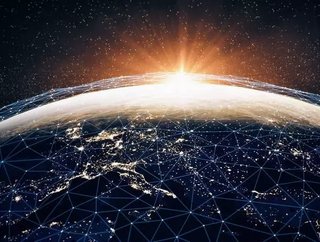 Supply Chain Digital takes a closer look at the companies featured in September's top ten largest sustainable supply chains worldwide. Up first, is Ap...
Supply Chain Digital takes a closer look at the companies featured in September's top ten largest sustainable supply chains worldwide. Up first, is Apple.
Finishing in second place in our sustainable list is the IT giants. Considered one of the "Big Four" alongside Facebook, Amazon and Google, Apple is truly global and its products are manufactured worldwide. Founded initially by Steve Jobs, Steve Wozniak and Ronald Wayne in 1976, Apple has transformed over the years to provide state-of-the-art technology and high-powered platforms such as the iMac, iPad, iPhone, Apple Watch, Apple TV and Apple Music.
An insight into Apple's supply chain
Apple was voted as the leading supply chain worldwide for a number of years between 2010 and 2013 by research and advisory firm, Gartner, before being placed into a new masters category because of sustained leadership in its supply chain. With an unrivalled supply chain strategy that companies the world over look to as an example, it is believed a key reason to its success has been Apple's decision to outsource the majority of its manufacturing to China. Following Steve Jobs death in 2011, Chief Operating Officer, Tim Cook, took over as CEO and has continued to develop long-term relationships with Apple's suppliers. Known as a supply chain specialist, Cook has helped Apple through the implementation of inventory tracking mechanisms to squeeze its suppliers and ensure the quotes generated are grounded in the truth.
SEE ALSO:
Apple values its sustainability drive. Its new products like the MacBook Air and Mac are made from 100% recycled aluminium and does focus on three key areas: climate change, resources and smarter chemistry. 100% of its global facilities are powered by renewable energy, with a 70% decrease in average product energy use in 10 years and a 35% reduction in overall carbon footprint in comparison to 2015. In addition, Apple is investing 485 megawatts of renewable energy projects in China to address upstream supply chain emissions. Apple's Environmental Responsibility Report shone a light on its ambition to significantly reduce the impact of climate change. Efforts such as the reduction of emissions from aluminium in its products by 45%, a decrease in average product energy use by 70% and a considerable saving of 41.5mn kWh through energy initiatives at its global facilities has been vital to Apple's sustainability ambitions. The firm also ensures that 100% of its global facilities are generated by 100% renewable energy.
Following the company's announcement of the release of the new iPhone, Supply Chain Digital looked at Apple's Supplier Responsibility Report earlier this week, the firm provides support and education that allows suppliers to reduce the amount of waste sent to landfill while manufacturing Apple products in a bid to decrease the impact Apple has on the environment. Through a partnership to accelerate accountability and achieve continuous improvement, Apple expects to see a 30% rise in high-performing supplier facilities year on year.
For more information on all topics for Procurement, Supply Chain & Logistics - please take a look at the latest edition of Supply Chain Digital magazine.