Largest software companies: Kinaxis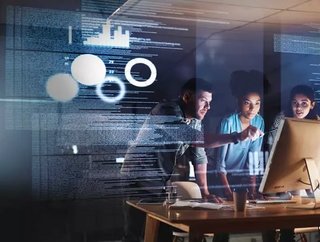 The US-based software company, Kinaxis, specialises in streamlining processes, breaking down silos and planning for all parts of the supply chain. Foun...
The US-based software company, Kinaxis, specialises in streamlining processes, breaking down silos and planning for all parts of the supply chain.
Founded in 1995, Kinaxis' headquarters is based in Ontario, Canada. Kinaxis offers just one platform — RapidResponse — but it consists of a full and unified set of capabilities. The platform provides the speed, flexibility and efficiency needed to manage today's supply chain volatility with the Kinaxis RapidResponse platform. Kinaxis' cloud-based integrated supply chain planning platform delivers all the capabilities for its customers to succeed without the need for custom code or bolted on modules.
RapidResponse allows for concurrent planning to enable collaborative business decisions to become 100x faster. There are eight key reasons why the platform's technology is different from competitors.
Understand your current performance and instantly see and interpret the impact of change across the end-to-end network. Kinaxis' single cloud-based platform, code base and data model allow its customers to synchronize all aspects of its supply chain.
Predict any future, from any past for any planning horizon. There is the opportunity to trial a variety of scenarios, create full supply chain replicas as well as capturing historical context in seconds.
Automatically find and engage the right people and information. Kinaxis' responsibility matrix shows who to work with, delivers context and archives customers decisions within the platform.
Planning and execution alignment
The gap between planning and execution is reduced through Kinaxis' ERP-agnostic solution that allows all internal and external data sources, including multiple ERPs, without duplication to be connected. This establishes a unified, connected, digital enterprise.
SEE ALSO:
Augmented intelligence
Automate the routine and escalate the exceptions. Its predictive algorithms are constantly learning and always synchronized. This causes machines to do the hard work to allow humans to focus on the most essential tasks.
Kinaxis' responsive role-based user interface enables tailor metrics and data to be streamlined through workflows, playbooks and alerts. This enables a planning tool that customers want to use, with no coding required.
With the importance of introducing real-world solutions into the supply chain fundamental, constant innovation is key to delivering key benefits.
Flexible maturity and scalability
Kinaxis' single platform allows for capabilities to be added with ease and grow S&OP, demand, supply, inventory, capacity and start from anywhere to grow the way customers want. It means that the ability to mature and scale supply chains at customers own pace without the requirement of nay custom code.
Did you know?
Kinaxis ranked as ninth in Supply Chain Digital's Top 10 software companies in October.
For more information on all topics for Procurement, Supply Chain & Logistics - please take a look at the latest edition of Supply Chain Digital magazine.