Körber & KKR team up to build global supply chain software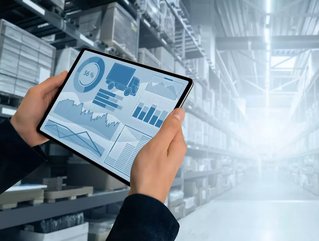 Strategic partnership between Körber & KKR creates end-to-end capabilities amid supply chain disruptions and complexities
Körber and KKR have announced that KKR has acquired a minority stake in Körber's supply chain software business. 
This partnership will make Körber's supply chain software business a global leader with enhanced end-to-end solutions. 
Körber is an international technology group with a goal to use entrepreneurial thinking to create technological change across pharma and the supply chain. Körber is headquartered in Hamburg, Germany and has a revenue of €2bn. 
Investment firm KKR provides asset management, capital markets and insurance solutions. Founded in 1976, KKR remains headquartered in New York with a revenue of US$2bn.
Using advanced software to support customers
As one of the top three global warehouse management software providers, Körber's supply chain software delivers customers with differentiated warehouse management solutions (WMS) for varying operational complexities, using software, voice and robotics solutions. 
KKR will work with Körber's supply chain software business to:
Pursue growth strategies 

Expand the company's geographic footprint

Advance the transition to SaaS, automation and robotics

Develop innovative digital solutions to support customers
Supply Chain software has huge potential
Körber Group is excited about this strategic partnership and the business opportunities which will evolve out of it.
"It is in Körber's DNA to identify and develop attractive growth areas", said Stephan Seifert, CEO of the Körber Group. "With our supply chain software offerings, we strive to have a rich end-to-end application suite that provides enhanced software solutions to our customers all around the world. With KKR we have found a great business partner to accelerate our growth for supply chain software across additional products and regions. Always with one clear vision: market leadership through technology leadership for the benefit of our customers."
A seamless and highly automated supply chain is business critical for enterprises of all sizes and Körber Group see significant growth potential in the market. 
"Körber's supply chain software business is already one of the leading providers with excellent expertise and capabilities in WMS including robotics and voice, led by an industry-leading management team", said Christian Ollig, Head of KKR for DACH, and Jean-Pierre Saad, Head of Technology for Private Equity in EMEA at KKR. "We look forward to the strategic partnership with Körber and to leveraging our experience of growth acceleration with global software businesses, as well as partnering with management, to help Körber's supply chain software business reach its full potential in this attractive market."
The strategic partnership with KKR is a great opportunity for Körber.
"We look forward to working with them and to drawing on their vast experience and track record of investing in and scaling software businesses globally", said Chad Collins, CEO Software, Körber Business Area Supply Chain. "This will allow us to significantly accelerate our growth plan to build a global champion in supply chain software."