Kinaxis: empowering full visibility into the supply chain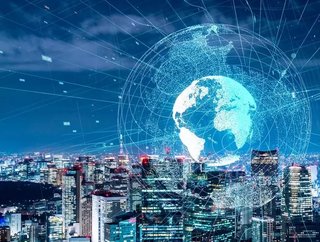 Kinaxis has launched new and enhanced AI-based capabilities to empower organisations to take intelligent and increasingly automated control over operati...
From the C-suite to the production line, firms can now more confidently manage risk, take opportunities and cope with the escalating volatility.
As global disruptions increase, businesses are facing significant pressure to speed up digital transformation initiatives to cope with unanticipated demand fluctuations, supplier shutdowns, material scarcity and an influx of Big Data. Kinaxis is increasing its industry-recognised control tower capabilities on the RapidResponse platform with a new dedicated Command & Control Center application to allow the visibility, agility and efficiency needed to respond confidently to these shifting realities.
"The unexpected levels of disruption companies are currently facing is driving an increased need for resiliency and end-to-end visibility across supply chain partners," said Steve Banker, Vice President, Supply Chain Management, ARC Advisory Group. "Businesses need the right tools to proactively automate enough of the decision-making process for planners to be able to respond to risk in time to mitigate negative impacts. The Kinaxis Command & Control Center represents an exciting and innovative way for companies to achieve this without requiring a PhD to use and implement." 
The Command & Control Center app provides companies with instant visibility and actionable insights into the health of its business through an intuitive dashboard that mixes traditional data with digital disruption detection signals. Organisations can manage day-to-day variability and unexpected volatility in real-time by prioritising and automating routine responses due to prescriptive recommended actions based on KPIs. The automatic capture of decision data leads to future AI-based decision-making and recommendation improvements.
"Before Kinaxis we were always looking backwards, trying to solve problems from the day before," said Bob Herzog, Senior Director of Planning, P&G. "We had too many people spending the bulk of their time manually trying to mitigate low-impact disruptions instead of proactively looking at our highest priority exceptions. Using Kinaxis as a control tower enabled us to finally start focusing on the future by providing instant updates into the status of our end-to-end supply chain and freeing up our planners' ability to manage these high-impact exceptions in real-time." 
Kinaxis' Command & Control Center application and enhanced demand management capabilities are expected to be available from the middle of 2021.