The key to tackling inefficiencies in the jewellery supply chain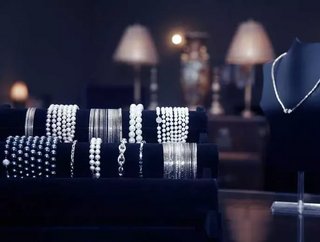 Of any industry in the world, the jewellery business is one of the most traditional, the most old-fashioned and the most reliant on direct interaction b...
Of any industry in the world, the jewellery business is one of the most traditional, the most old-fashioned and the most reliant on direct interaction between master craftsmen and merchants. Some of the most precious metals and stones in the world pass from hand to hand in a supply chain that has barely changed in hundreds of years.
Perhaps it is not surprising, then, that the industry has been traditionally slow to embrace change and innovation. But there are growing signs that the jewellery business, for so long steeped in tradition, may be about to welcome an injection of digital disruption.
While the human to human global supply chain worked adequately before, it is ill-equipped to deal with consumers who want products immediately, rather than waiting weeks for items to arrive; who want an array of options before making a final purchasing decision and who want reassurance they are getting the best possible value. And of course, the product they are buying has to be ethically sourced with full traceability.
This is a trend we have experienced first-hand. In our previous ventures, we noticed huge inefficiencies in the supply chain when we supplied gold jewellery. Each part of the transaction was done in the traditional offline manner - meaning transactions were slow and mistakes were common. We knew there had to be a better way to serve retailers and suppliers and that's when MarketOrders was born in 2016.
MarketOrders uses technology to help retailers order products directly from suppliers on our digital marketplace, bypassing the traditional middleman. Small orders are aggregated online to create bulk orders allowing suppliers to provide discount pricing. These cost savings are passed to retailers. We're also setting our sights on the power of blockchain technology to weed out bad actors and money from the jewellery supply chain.
The larger companies in the jewellery sector are the most efficient because they have the systems and processes in place to ensure human mistakes are minimised. But the vast majority of the players in the industry are made up of many smaller and unsophisticated companies.
In fact, the 10 biggest jewellery chains control only 12% of the industry according to a report by McKinsey, with the vast majority of purchases made in boutique and independent jewellery stores. Yet most high street jewellers don't have adequate supply chain processes and systems that allow seamless digital transactions.
 So, how does this industry tackle these inefficiencies?
 SEE ALSO: 
Better stock inventory processes: Jewellers need to always carefully manage stock inventory and react fast to consumers' patterns of purchasing. At MarketOrders we allow our retailers to order exactly what they need in order to minimise the costs and inefficiencies associated with sending back and melting unsold gold jewellery.
Leverage Data: Both suppliers and retailers largely operate offline with no online system to capture orders. By using online systems, you can better spot trends and meet anticipated consumer demand over the short and medium term. This will also help to significantly reduce returns.
Embrace tech innovations such as blockchain: Blockchain technology can be used to significantly reduce the cost of international payments as well as helping to provide provenance and traceability of products - especially diamonds and precious metals.
Blockchain can be used to track items in the supply chain from the mines of origin through to the refining, polishing, jewellery manufacturing and shipping to the retail store. This adds value for the consumer who is seeking to make ethical purchases.
Overall, the jewellery industry is set to benefit from great efficiency gains if it can embrace technological innovations within its traditionally fragmented supply chain.
About the author
Sukhi Jutla is the co-founder and COO of MarketOrders. MarketOrders is an online marketplace helping independent retail jewellers to source the products they need faster, cheaper and direct from suppliers using blockchain technology.