The July issue of Supply Chain Digital magazine is now live!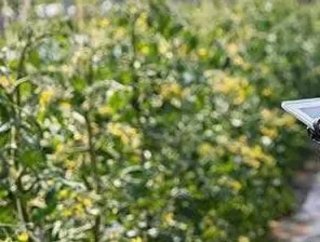 Supply Chain Digital has announced the publication of the July edition of the magazine...
Welcome to the July edition of Supply Chain Digital!
This month's cover feature sees us speak with Hisham Nehme, Head of Supply Chain at Vodafone Qatar, to discuss the complexities of supply chain transformation and overcoming unexpected challenges. 
In our second interview with Nehme, he stresses the importance of establishing a digital transformation strategy, particularly in the wake of COVID-19. "Every organisation must have at least a vision for digital transformation," he says. "For the supply chain in particular, digitising operations can improve speed and reliability, from how fast products can be manufactured to how promptly order fulfilment and delivery to the final destination can be made."
Elsewhere in the magazine, we explore how four different supply chains are opting for responsible sourcing, while in another article we hear from Richard Howells, VP at SAP Digital Supply Chain, who discusses the importance of SCM software.
There are in-depth digital reports with Crown Resorts Limited, McAlpine Hussman, PZ Cussons, Scandanvian Tobacco Group, Anheuser-Busch InBev Africa and World Vision.
Be sure to read our feature with Big Data and Analytics experts from Blue Yonder and Epicor to examine how innovative technology can help navigate the impact of COVID-19.
Finally, this month's Top 10 examines 10 of the most sustainable supply chains worldwide.
Would you like to be featured in the magazine? Get in touch at [email protected].
Enjoy the issue!
You can read the magazine here!