John Deere's supply chief Wiggins on why flexibility is key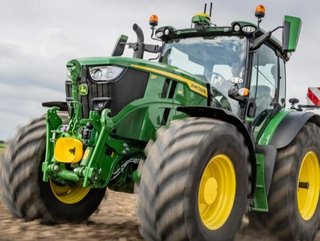 John Deere VP Global Supply Management & Logistics, Wallas Wiggins, on how he helped the firm through the pandemic, and why flexibility is so vital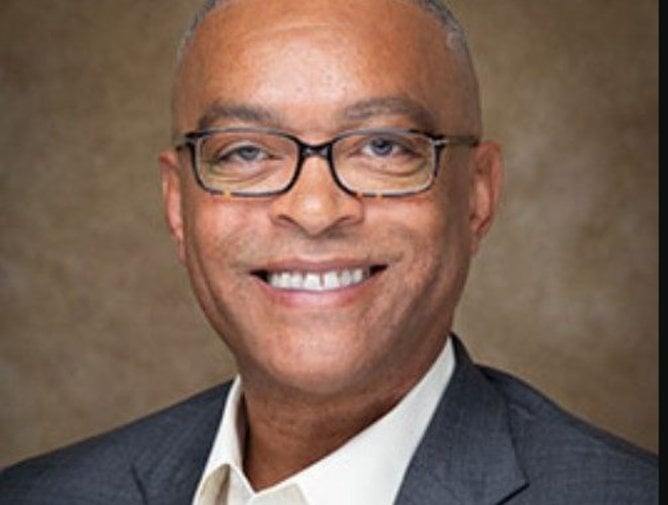 Wallas Wiggins is VP Global Supply Management and Logistics at John Deere, the well-known manufacturer of machines and equipment for agriculture, construction, forestry, and other industries.
John Deere is an iconic US business. It was back in 1837 that farmer John Deere invented the first steel plough, which was designed to cut through sticky prairie soil. Before the dawn of the combustion engine, Deere did more than any single person to increase agricultural productivity in the US.
Today, John Deere employs 68,000 people worldwide and has annual net sales and revenue of around US$44bn. Wiggins is the man who ensures that the company's products reach thousands of customers across the globe every day.
Wallas Wiggins cut his supply teeth at GM
Wiggins began his career in supply management at General Motors, where he spent over a decade, working across supply management, engineering, operations, and other areas.
After this he went to work for a small B2B startup in Detroit called Covisint, which focused on
connectivity between suppliers and the automotive Original Equipment Manufacturers (OEMs).
It was after this, in 2007, that he joined John Deere, as a quality manager at a facility in North Carolina. His next role was in the corporate strategy team at company HQ in Moline, Illinois, and it was this that eventually led him into his current role.
Wiggins says that while at John Deere he has come to appreciate the immense value of the supplier relationship.
Supplier relationships 'vital' during the pandemic
"During the pandemic the strength of those relationships helped us through a challenging time," he says. "Those same relationships are also key to unlocking innovation. Often suppliers approach us to share what they're working on, and that can be a very powerful tool to generate innovation, growth, and get first-mover advantage."
It is the pandemic, says Wiggins, that has taught him most while at the company.
Talking to Accenture, Wiggins said: "One key learning point was the effect the pandemic had on our people and what, as leaders, we must do to ensure they make it through. It's been an extremely stressful time for all employees, but specifically those in supply management.
"It's important to give encouragement and support, and have people take a time-out when they need it, to refresh their minds before getting back to the battle for products and parts."
Engaging your people 'is priority number one'
Wiggins says he sees "tremendous value" in driving high levels of engagement, "so that people wake up in the morning and don't fear coming to work". He adds: "Taking care of people is number one."
As for operational matters around suppliers, he says Covid-19 has taught him the importance of resilience.
"I don't think you can have too much resilience. Microsoft's CEO Satya Nadella said in a recent interview that good leaders look into the future and try to make sure that what you're doing today is preparing you for that. I strongly believe this.
"Having an open mind and preparing for that future through diversification and risk mitigation has become essential at Deere, but also for me as a supply management leader."
Business flexibility is needed for the right results
Wiggins says he has also learned the value of being flexible.
"We're doing all kinds of things we never had to do before," he says. "Being flexible is important, because although we've got lots of standard processes, we're learning that sometimes we have to be able to adapt."
To this end, he says, John Deere's 'Smart Industrial Operating Model' has "enabled thinking outside the box and reminded us that understanding the required result is extremely important".
He adds: "With a clear result in mind we might find a way to get there faster or more efficiently. Some things can't take weeks; they must be done in days. Speed to execution is becoming essential."