JDA Software launches expanded suite services in EMEA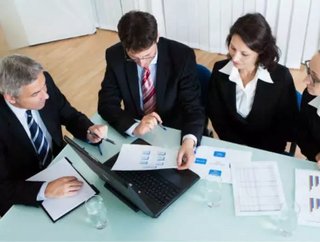 Follow @Staff_SCDeditor JDA®Software Group, Inc. has announced the launch of its new suite of strategic services designed to help organisations in...
JDA® Software Group, Inc. has announced the launch of its new suite of strategic services designed to help organisations in EMEA maximise their supply chain performance and keep it running optimally over time.
Having helped hundreds of customers around the world achieve dramatic business results, as well as a sustained competitive advantage, the supply chain experts at JDA Strategic Services can help with a company's strategic-decision making process in order to profitably meet customer needs.
 
Increasingly, retailers and manufacturers are realising that they need to re-examine and ultimately transform their supply chains to address challenges impacting their key business processes and affecting their ability to achieve desired revenue, customer service and profit goals.
 
"Our JDA Strategic Services consultants possess a wealth of knowledge and experience," said Imran Khan, senior vice president, consulting services, JDA Software. "They are industry experts that understand the supply chain challenges that companies face and they have helped companies specify the highest-impact supply chain solutions and ensure that the entire organisation – from strategic vision and the organisation structure to daily operations practices – are aligned for world-class results."
 
JDA's expanded suite of strategic services offers customised support tailored to address the information, process and resource needs of each individual customer based on the scope of supply chain challenges, including:
·         Strategic Vision: JDA helps companies identify their most promising growth opportunities and then defines a one-of-a-kind global supply chain aligned to their business goals. The result is a three- to five-year road map that guides the true transformation of supply-and-demand capabilities.
·         Strategic Assessment: Based on key strategic goals, JDA's qualitative and quantitative analysis delivers specific performance improvements, phased financial benefits, and well-defined timelines to ensure companies have people, processes, metrics and technology tools placed for success.
·         End-to-End Design: JDA translates top customer strategies into prioritised, actionable and practical improvement plans – matched by a high-level solution footprint. This enables companies to capitalise on large opportunities for improvement that deliver significant return on investment (ROI) over time, as well as 'quick win' operations improvements with a fast payback. 
·         Readiness Assessment: JDA helps eliminate outdated roles and responsibilities, inefficient or unnecessary processes, misaligned product hierarchies and performance metrics that no longer reflect a company's realities, offering an infrastructure to operate a world-class supply chain, maximising and accelerating ROI on software investments.
·         Business Diagnostic: Once areas of improvement have been identified – such as master planning, demand forecasting or inventory management – JDA quickly maps and recommends leading practice process improvements, all aimed at maximising ROI.
·         Change Leadership: JDA ensures that employees understand the underlying reason for change, creating high-impact buy-in and lasting ownership, resulting in a fast return on investment and an energised workforce that delivers continued results.
·         Optimisation Services: JDA gathers and analyses performance data, conducts internal interviews, examines daily processes and assesses current performance in key areas to help deliver both short-term financial rewards and long-term strategic benefits.
·         Impact Assessment: From functional measures like days of inventory to all-important financial metrics, JDA can quantify what you have achieved, setting the stage for continued incremental improvements and your best options to expand via rollouts to new facilities, added solutions, technology upgrades or process changes.