Ivalua: seeking a greener future in the supply chain space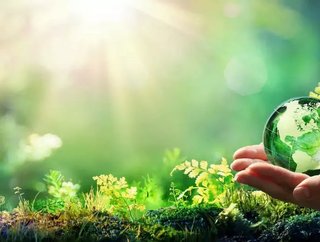 Alex Saric, Chief Marketing Officer (CMO) and smart procurement expert at Ivalua, discusses how his firm can achieve a more sustainable future by welcom...
Alex Saric, Chief Marketing Officer (CMO) and smart procurement expert at Ivalua, discusses how his firm can achieve a more sustainable future by welcoming collaboration in the supply chain industry.
With a drive to unlocking significant strategic value within a company's spend and supply chain, Ivalua provides software solutions to supply chain and procurement leaders in order to digitally transform business processes. 
Recognised as a 'Leader' by Gartner in the consulting company's Procure-to-Pay Magic Quadrant 2019, Ivalua's industry-leading Source-to-Pay suite empowers procurement and supply chain leaders to fully digitise all processes, manage spend categories and improve transparency and data quality.
The firm also harbours a vision of a greener future, which it strives to achieve through the provision of powerful sustainability capabilities that support customers' CSR initiatives in several ways. Alex Saric, Chief Marketing Officer (CMO) and smart procurement expert at the business, discusses how a greener supply chain can ultimately be achieved through harnessing collaboration in the space.
How would you describe Ivalua? What gives it an edge over competitors?
We provide a solution that truly works for customers, whether they are just getting started with supply chain digitisation or are already leaders looking to build a competitive advantage. Year after year, Ivalua leads the industry with a retention rate of over 98%. 
Ultimately, Ivalua keeps customers from having to make the compromises typical in the supply chain industry. The first is between realising rapid time-to-value or having the flexibility to meet unique or evolving requirements. The platform is extremely flexible, but Ivalua has pre-packaged solutions for industries to enable the deployment of tailored best practices as quickly as competitors can deploy generic ones. 
The second compromise is between digitising the complete source-to-pay (S2P) suite with a unified suite or having best of breed capabilities in the specific processes (excluding sourcing). Ivalua provides a complete suite but is also ranked as leader for its specific modules across the full S2P process.
How do you help businesses to achieve true sustainability in procurement?
We offer an extremely robust supplier management solution, ranked a 'Leader' in Forrester's current SRPM Wave report, to manage suppliers, including robust questionnaires to gather needed certifications and other information directly from suppliers. Its unified data model and powerful reporting lets customers have a true 360-degree visibility of suppliers. To augment customers' own data provided by suppliers with third party information, Ivalua has integrations to common sources of supplier data, such as Ecovadis. We offer an add-on that includes pre-built integrations to Ecovadis' supplier data and pre-packaged CSR reports. 
In what ways can a greener future be achieved in the supply chain space?
Supply chains are absolutely critical to us achieving a greener future. They determine what goes into the products we consume, how they are produced and how they are delivered to us. The key is improving supply chain collaboration. Overly prescriptive approaches of dealing with suppliers ties their hands and makes them miss out on opportunities to improve. If companies instead include green goals along with their other ambitions, and then give suppliers flexibility on how to best achieve those, great things are possible. Suppliers are the experts in their fields and best suited to find creative ways to produce an item using new processes, designs or materials that can not only be greener but potentially also cheaper and of greater value to end customers. Some companies do engage collaboratively with suppliers, but usually only a handful of suppliers for a subset of the goods and services they buy. Technology can help scale that collaboration to address more suppliers and categories, helping everyone win, including the environment.
Can you talk through Ivalua's Procurement Empowerment Platform? What are the key benefits?
Ivalua's platform helps unlock the full value of its customers and suppliers spend. We aim to help reduce costs through improved sourcing and efficiency improvements. But it also helps customers achieve all their growing objectives, such as accelerating innovation, mitigating risks and growing revenue. Take Meritor for example, which has digitised the full supplier lifecycle, including configuring a unique approach to new product introductions through Ivalua's platform. As a result, the company was able to launch more products with greater margins. 
Our platform is truly comprehensive, so customers can manage all spend, including direct materials, services and even assets/tooling, and digitise all S2P processes. Ivalua realises companies want to start at different points and get up and running quickly. You can start anywhere, go everywhere and, thanks to the platform's unified data model, see everything.
In what ways do you help to ensure that procurement unlocks significant strategic value from a company's spend and supply chain?
There are three areas. Firstly, Ivalua helps companies achieve extremely high levels of digitisation and automation, which frees capacity normally consumed by tactical, manual processes for more strategic activities. Ivalua drives very high levels of supplier onboarding and user adoption, with customers routinely seeing over 98% of suppliers onboarded and 100% user adoption.
Secondly, the platform enables broad and deep collaboration with suppliers. Broad in that collaboration is possible on virtually any process in the platform, and deep for those areas where you need a lot of information sharing or back and forth. A great example is on new product introductions, which customers can fully digitise. That requires much deeper collaboration than just coordinating shipments and invoice timing. The platform supports both types of collaboration at scale.
Thirdly, Ivalua provides complete transparency. Ivalua's unified data model and master data management capabilities mean a user can see everything that has or is taking place, including a true 360-degree view of suppliers, and have actionable insights at their fingertips to act on opportunities.
With a high value placed on enabling companies to make better decisions, how important is keeping up with the latest trends to ensure you are delivering exactly what your customers need? How important is innovation?
Innovation is absolutely critical. Customers, especially consumers, have become accustomed to continuous innovations and those companies that can deliver over and over again will be the winners. That means building a culture that constantly gathers and assesses customer expectations and an approach to capture the best ideas and bring them to your customers in the form of innovative goods and services. It also means leveraging all the channels and knowledge at your disposal. That includes internal ones such as employees and your own customer engagement channels. And it increasingly includes external ones such as partners and suppliers. Building the right relationship, where you are the customer or partner of choice, is key to unlocking the full potential of your supply chain to drive innovation.
What does the future look like for Ivalua?
In a word, bright. Ivalua certainly has accelerating momentum at the moment. But more importantly, our entire approach around enabling more effective engagement and collaboration with suppliers puts us in a unique position to deliver value. Ivalua's supplier-friendly model drives extremely high levels of suppliers onboarding. The platform was designed to maximise supplier visibility and collaboration. Customers can collaborate with suppliers on all processes spanning the full supplier lifecycle, from assessing suppliers, co-developing products, forecasting orders, shipping, payments and more. The unified data model and vendor master data management capabilities allow customers to see all activity with suppliers across the organisation and better collaborate across stakeholders. This overall approach and architecture means no one is better positioned to empower customers to collaborate with suppliers – a function that is becoming critical.
For more information on all topics for Procurement, Supply Chain & Logistics - please take a look at the latest edition of Supply Chain Digital magazine.