Ivalua Launches New Innovations To Improve Visibility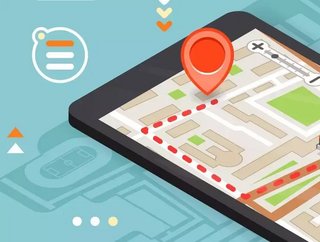 Ivalua has announced the launch of its new platform, which will help to enhance the company's entire source-to-pay solutions suite...
The world-leading global spend management cloud solutions provider is making the new platform available to the general public as of yesterday. It will use a broad array of innovations and solutions to empower customers and better manage their spend and suppliers. Innovations from the platform will focus on supporting smarter, faster decisions around supplier relationships and sourcing initiatives.
Users will be able to improve the capture and recognition of savings, increase the automation of accounts payable and will also be able to ensure accessibility for all.
Key features of the platform include:
Sourcing Decision Center (SDC) - Ivalua's Sourcing solution now includes intuitive and powerful sourcing optimization capabilities. Sourcing optimization tools have traditionally been for the select few due to the complexity involved.
Through its ease of use and native integration with the sourcing solution, SDC will empower any user to leverage optimization and make smarter allocation and supplier selection decisions.
Sub-Tier Supplier Management - The Covid-19 crisis revealed the risk exposure of many organization's supply chains due to their suppliers' suppliers. The new release enables visibility into a supplier's Sub-tier network so customers can better understand their true supply chain risk.
A visual mapping of the sub-tier network allows customers to identify supplier dependencies, areas of high risk or opportunities to drive innovation and better orchestrate spend.
Savings Tracking - Significant enhancements to Ivalua's existing solution allow Procurement and Finance to easily define, manage and track savings according to their own internal guidelines.
Procurement leaders can ensure the significant savings they generate are recognized financially.
AP Automation - The foundations of Ivalua's next generation Accounts Payable automation solution. With streamlined AP workflow, touchless non-PO handling, and powerful new tax compliance capabilities, invoice processing is now significantly faster.
These capabilities ensure customers can process any invoice from anywhere in an efficient and effective manner.
Web Accessibility - Ivalua's Public and Supplier Portals now meet the requirements of the international standard known as Web Content Accessibility Guidelines (WCAG) 2.1 Level AA criteria to provide access for all workers. This is an area of significant importance to Ivalua and many of its customers, especially in the public sector and EU.
"The Covid-19 crisis has reinforced the importance of having visibility into all levels of a company's supply chain, and being able to quickly and efficiently analyze scenarios regarding supplier selection," said Pascal Bensoussan, Chief Product Officer.
"With Ivalua's current release, procurement and supply chain leaders are empowered to do so, not only to address the current crisis, but also to put in place a stronger risk and compliance management discipline for the years ahead."