Ivalua: 74% of UK businesses experiencing supply chain risk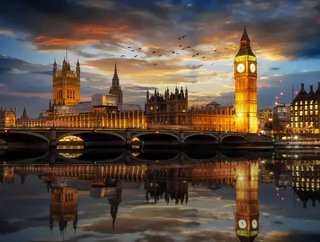 Ivalua has published research which shows 74% of UK businesses have encountered some type of supply chain risk within the last year. The report consist...
Ivalua has published research which shows 74% of UK businesses have encountered some type of supply chain risk within the last year.
The report consists of a UK study of 200 procurement, supply chain and finance professionals featuring organisations from the financial services, manufacturing, telecommunications and retail industries. As a leading provider of global spend management cloud solutions, the research which was conducted by Vanson Bourne on behalf of Ivalua, also found that 84% of UK businesses revealed that the expanding supplier landscape is making it more difficult to keep on top of risk.
The research found that the most common threats organisations faced included supplier failure (48%), supply shortage (46%) and environmental impact, such as pollution or waste (33%). It is expected that a failure to mitigate supplier risk could potentially cause substantial reputational and financial consequences, particularly with the majority of UK businesses (92%) revealing a high dependency on suppliers.
"Despite most UK businesses being exposed to supply chain risk in the last 12 months, it's clear that many don't have comprehensive plans in place in response to pressing threats such as geopolitical changes, supplier failure, and unethical practises such as modern slavery," said Alex Saric, smart procurement expert at Ivalua. "Without detailed contingency plans in place, UK businesses leave themselves open to risk factors which could cause customer dissatisfaction, damage corporate reputation and ultimately profits."
SEE ALSO:
The report revealed that on average, UK businesses worked with 2,598 suppliers with just over half (51%) being international as companies begin trading across more borders and reach emerging markets. The findings found that 58% of businesses anticipate that the number of suppliers they work with will increase and expose them to a greater level of risk than ever before.
"It's clear organisations need to overcome supplier visibility, data and compliance challenges in order to make informed decisions and strengthen contingency plans," added Saric. "This can be done by taking a smart approach to procurement that will give UK businesses a 360-degree view of their supplier landscape and global operations. This will allow them to identify and prepare for potential risk in the supply chain, helping organisations make informed decisions and improve flexibility when the unthinkable strikes."
In addition, the report found that 77% of businesses face challenges gaining complete visibility into suppliers and their activities. It was also revealed that 69% of companies discovered that the challenges they faced in supplier management is due to data being stored in a variety of locations and formats.
To read more, you can download the full report, "Risky business – how global supply chains have left organisations blind to risk," here.
Did you know? Ivalua ranked in eighth position in Supply Chain Digital's Top 10 software companies in October.
For more information on all topics for Procurement, Supply Chain & Logistics - please take a look at the latest edition of Supply Chain Digital here!