Interview: DHL's Scott Allison on the challenges of healthcare supply chains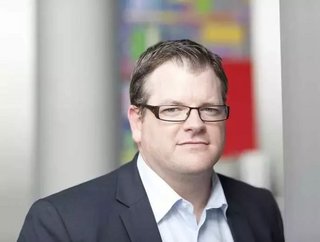 DHL is supporting the supply chains of health organisations in 220 countries. We asked Scott Allison, President of Life Sciences and Healthcare, about h...
DHL is supporting the supply chains of health organisations in 220 countries. We asked Scott Allison, President of Life Sciences and Healthcare, about his work and the challenges facing such a complex industry 
"In November 2016, when I took on leadership of the DHL Life Sciences and Healthcare sector, it was very clear to me that this industry lags behind others in its digitisation journey," remarks Scott Allison. "In particular, the life sciences and healthcare supply chain still has some way to go to achieve digital maturity."
A logistics veteran of almost 30 years, 24 of which spent with DHL, Allison is a proud Scot who now resides in Texas as President of the company's Life Sciences and Healthcare division. His task – to aid the maturation of life science and health supply chains in the 220 countries where DHL operates.
This is no small task. However, since 2004 the German logistical giant has adopted a sector specific approach, a move which has allowed it to build up formidable expertise and experience in the heart of numerous industries.
"In the DHL Life Sciences and Healthcare Sector, our scope of operations is extremely broad," continues Allison. "In effect, we work across every area of the life sciences and healthcare value chain including inbound to manufacturing (I2M), primary distribution, secondary distribution, and reverse logistics. These activities occur in all different parts of the Life Sciences and Healthcare industry, from clinical trials and R&D to cold chain distribution, medical device logistics, and final-mile delivery to patients."
Triple challenge
Allison points towards three major obstacles facing supply chains in the health industry at the moment. The first is what he describes as a near-constant downward pressure on costs from an operational and regulatory perspective. Second is rising expectations of patients, fuelled by a greater understanding of medical issues and what can be offered – quality must rise while prices must fall.
It is the third challenge that Allison believes ties the rest together, chiefly how digitisation can help companies address the first two challenges. He cites two examples to underline his point made from the outset: "In two other sectors – the technology sector and the automotive sector – the inbound supply chain uses vendor-managed inventory solutions, and has been for a long time. Although a common solution in these sectors, the vendor-managed inventory has hardly been developed in life sciences and healthcare at all. By the way, this represents a big opportunity for life sciences and healthcare companies to reduce costs.
"My second example of digital lag is the near-absence of customer-driven supply chains. Inventory in a hospital is often controlled by surgeons with the tendency to order stock 'just-in-case' rather than 'just-in-time'. This type of system simply isn't efficient; it can meet patient needs, yet modern supply chain techniques are proven to optimise inventory processes while positively impacting customer care." 
While there are significant opportunities to improve the supply chain practices within the sector, Allison believes it is going to need a connected approach by all parties involved to make it a reality.
SEE ALSO:
In order to address these challenges, DHL presents and promotes the brightest supply chain ideas both from within life sciences and healthcare and other industries. The company also helps clients to pilot some of these ideas and practices.
"For example, currently we are collaborating with one of the world's premier biopharmaceutical companies to pilot an innovative warehouse 'vision picking' solution in Australia," Allison says. "We're investigating the extent to which using augmented reality (AR) glasses increases productivity and cuts order picking costs compared with standard manual scanning processes.
Another example is a pilot with a multinational chemical, pharmaceutical and life sciences company to equip an entire warehouse with wifi infrastructure beacons. This 'connected warehouse' solution enables precise location of tagged items throughout the facility, and a virtualisation of the environment so that the operations can be optimised using heat mapping software.
"The supply chain is becoming a much more strategic issue on boardroom agendas," Allison continues. "Although logistics costs are relatively low in this sector – well below one percent of sales revenues – the extreme margin-squeeze that our customers are experiencing mean that both the indirect supply chain costs such as inventory, obsolescence and lost sales, and direct logistics costs, such as transportation and warehousing are coming under closer scrutiny. Better, smarter supply chains provide the answer."
E-health
Indeed, the demand for smarter health is leading to a proliferation of services being delivered online. This is one of the most significant trends Allison believes will impact the industry in the coming months and years, especially when looking at the American market.
"A key prescription drugs online dispenser has been delivering medicines by e-commerce for the past two years," he says. "The company claims to practice 'smarter' pharmacy, putting medicine within reach of tens of millions of people by aligning with customers, taking bold action, and delivering patient-centered care at a lower cost.
"Others in the life sciences and healthcare sector are sure to follow this lead with the intention of getting closer to customers while also lowering costs. Patients in Germany, for example, will soon be able to order prescriptions drugs from the most popular online retailer, in partnership with the country's largest retail pharmacy."
Allison believes that, although still high regulated, market pressures will drive the industry further in the direction of providing care in the home, e-commerce being one solution to address this need. Mobile apps are among other technology solutions that will also enable this transition.
The second big trend is the increasing segmentation of product types to the point at which e-commerce becomes a viable option.
Allison continues: "Currently, many pharmaceutical manufacturers have portfolios containing both high-end drugs and unregulated over the counter products. As the consumer end of this range expands, each organisation becomes ripe for ecommerce innovation, and take-up is likely to happen at a very fast pace."
This marks a shift in the way businesses approach supply chain issues – Allison observes that companies were, up until a year or so ago, justifying the status quo based purely on the cost of transport and warehousing. Today, the picture looks markedly different.
Allison concludes: "Life sciences and healthcare companies are instead securing a holistic perspective. While working to cut the cost of air, ocean, road and rail freight and the cost of storage and distribution, companies are now also questioning the cost of inefficient inventory, obsolescence, lost sales, and decreasing customer loyalty. The answers they need are in part, provided by digitising the supply chain, paired with increasing velocity in the adoption of supply chain techniques."
About Scott Allison
Scott Allison is President, DHL Life Sciences & Healthcare. He is a member of Customer Solutions & Innovation Senior Management Team, a member of the Solutions & Innovation Board, DHL Life Sciences Supply Chain Board and heads the DHL Life Science & Healthcare Steering Committee and the Customer Logistics Advisory Board.
He is responsible for driving growth and development of the global Life Sciences and Healthcare industry sector and oversees strategy and solutions development in addition to his commercial duties.
Scott is a supply chain professional with over 25 years of experience and has been with the DPDHL GROUP since 1992, working both in the DHL Global Forwarding and Supply Chain organizations before moving into more commercial and strategic roles in the early 2000's. Most recently, he led DHL's Technology sector in the Americas, having previously led the EMEA region. In both regions he was responsible for the development and execution of DHL's global Technology strategy, including the development and delivery of supply chain solutions, strategies and growth for some of the world's largest Technology companies.
A native of Scotland, Scott lives with his family in Dallas, Texas, U.S.