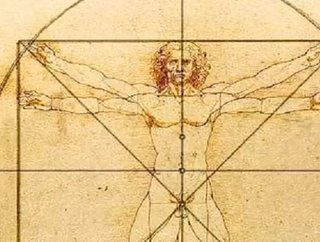 Click here to read this article in the magazine edition! Guest contributor: Kari Baden As the UK economy stands on the edge of a double dip recession...
Click here to read this article in the magazine edition!
Guest contributor: Kari Baden
As the UK economy stands on the edge of a double dip recession, the construction industry is under ever greater pressure to drive down costs, minimise risk and improve delivery timescales.  Many of the larger construction companies have begun to embrace standardisation, using Integrated Building Architectures to enable effective use of new technology and facilities standards to future proof buildings, offer commercialisation opportunities and transform security and energy consumption management.
Yet cost of deployment remains a problem for the industry: the inherent inefficiency of the supply chain, with its multiple, role-specific sub-contractors is adding an estimated 10 per cent to costs. As Kari Baden, Managing Director, Dimension Data Advanced Infrastructure, explains, unless the construction industry begins to transform supply chain efficiency and rationalise suppliers it will struggle to leverage the benefits of the 'Integrated Building Architecture' to drive down costs and improve the long term viability of buildings.
Building on the Blueprint
Competitive differentiation has become a critical issue for a construction industry that is still enduring the impact of the ongoing financial downturn. Indeed, over the past few years many of the UK's leading building companies have increasingly looked to leverage new standards in facility services and technological innovation to create highly intelligent infrastructures that are transforming the way buildings are used and managed.
From digital CCTV to improved building security, to the adoption of innovative energy management solutions and the exploitation of real time digital advertising, technological innovation has become a fundamental aspect of construction success. These technologies are ensuring buildings have greater commercial appeal for potential tenants whilst also delivering the lower operating costs and future proofing demanded by owners. Indeed, 75 per cent of a building's total cost comes from operational expenditure – based on a typical 25 year lifecycle.
At the same time, the industry has actively embraced technology maturity and open standards to change the way buildings are designed. Leveraging a blueprint for an intelligent building - the 'Integrated Building Architecture' – is enabling companies to manage capital expenditure and control costs in both the design and operation phases.
Rationalising the Supply Chain
However, the build phase remains too expensive: construction costs are still too high due to the continued reliance upon niche experts. This use of specific, specialist sub-contractors is entrenched within the construction industry and made excellent business sense for traditional building models and processes for design and build. 
Indeed, work packages have been aligned to fit the specific skills of these organisations. Purchasing has been transactional and price driven, with companies able to attain the lowest cost for each element of the build. Splitting the build into clearly defined components has traditionally minimised risk and improved control, enabling companies to swap sub-contractors easily should performance levels drop.
However, this approach is not always the most cost effective. It results in significant duplication, with labour and preliminary work often supplied and charged for multiple times. It makes even less sense for a construction industry actively embracing the Integrated Building Architecture and building solutions that, by default, demand the use of multiple diverse technologies.
The change in the way technology integrates, a change that has been driven by the welcome increase in open standards, has also had an effect on the risk associated with managing multiple suppliers. Indeed, with the fast growing number of building systems integrating and communicating over a converged IP network, it is critical now not only to ensure each subcontractor is working effectively and delivering to a high standard but also to consider how every component of the build interoperates.
Integrated Model
The implications on procurement of this highly integrated and interoperable model are significant. Take the implementation of a CCTV system as an example. Under the traditional procurement model used in the construction industry, each component of the solution, from structured cable points to CCTV cameras, would demand two separate visits by two separate engineers. By rethinking the way work packages are considered, such jobs can be undertaken by a single individual, driving down costs.
Reducing the number of sub-contractors working on the project cuts down the complexity of project management, easing the process of coordinating activity across the build and improving overall control. With effective project management, it can also reduce installation time and, hence, overall project completion.
There is, however, a strong requirement for an organisation to take on the role of 'system integrators' to ensure every aspect of the build works both in isolation and together. This is not a core skill set for the majority of main contractors, creating a need to pass the responsibility and accountability for total integration to another specialist company to effectively manage the process.
Conclusion
Of course, supply chain rationalisation has been a core component of business efficiency for several decades. According to an Ernst and Young (E&Y) study of 1,400 senior managers and chief level executives, 28 percent of companies are increasing collaboration with suppliers, a figure rising to 39 percent for companies considered by E&Y to be high performers. Indeed, the construction industry has worked hard to streamline and rationalise processes for building materials and equipment: leading support service and construction company Carillion expects to save £140 million a year by 2013 by cutting its supply base by 80 per cent  - from 25,000 to just 5,000 suppliers.
However, there has to date been less focus on the actual build element of the overall process: organisations are still reliant upon large numbers of disparate sub-contractors. Yet by adopting an integrated delivery structure that combines highly effective on site management with the use of multi-skilled engineers and contractors, it is estimated that build costs can be reduced by up to 10 per cent.
It is by addressing this last component of the process, rationalising the complete supply chain and adopting an integrated approach that the construction industry can drive down costs and rapidly deliver the highly intelligent and commercial buildings now demanded by the marketplace.