Institute's conference to address supply chain threats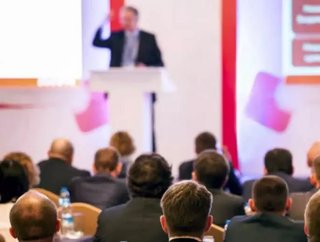 Follow @JosephWilkesWDM Turning threats to your supply chain into opportunities will be one of the key themes at this years Chartered Institute of Proc...
Turning threats to your supply chain into opportunities will be one of the key themes at this year's Chartered Institute of Procurement and Supply's (CIPS) Annual Conference.
To be held at Kings Place in London, on October 10, the CIPS Conference and Exhibition will feature numerous speakers including economists, industry experts, top industry members and leaders and more.
This event is billed as a chance to learn the skills and techniques to turn supply chain threats into opportunities, understand the latest professional trends and prepare to meet the challenges of the future. 
The organizers say that reasons to attend include the chance to hear high profile speakers debate the topics important to you, the chance to network  with more than 250 procurement professionals and share a wealth of experience and ideas, discuss your business needs with CIPS's policy experts, meet suppliers and discuss your issues and let them help you find solutions.
Visitors will also be able to tailor the conference to their needs by choosing from a selection of streamed parallel sessions on the hot topics for 2013.
Speakers will include John Glen, Senior Lecturer at Cranfield University and CIPS Economist, Gabhain Neary, EMEA and LATAM Supplier Sourcing Leader for Google, Neil Bradford, Interim Head of Procurement at Sainsbury's and Klaids Lafon de Ribeyrolles, Executive Vice-President, Group Sourcing and Supply Management for car maker Rolls-Royce, among others.
There will be workshops n such issues as how to attract talent, manage fraud risks and technological advancements, among others.
The organisers' motivation for the themes of the conference is that the measure of a successful supply chain has changed. They say it is no longer just about strategic sourcing, strong contract and stakeholder management and that the coupling of recent crises with a volatile economy underlines more than ever that procurement professionals also need to be experts in risk, reputation management, corporate social responsibility, legislation and more.
Not only are they expected to obtain best value for their organisation, they must pre-empt problems and ensure they are contributing to its competitive edge.
The closing speaker will be former Chief Executive of jewellery company the Ratners Group, now the Signet Group, Gerald Ratner, who is infamous for joking that the products made by the company were "total crap" and were cheaper than a Marks and Spencer prawn sandwich but "probably wouldn't last as long."
A statement from the organisers said: "Gerald Ratner is perfectly placed to address the day's themes of risk and resilience.
"Infamous for disparaging comments on his firm's products, which led to a share price collapse and his own departure, Gerald Ratner has overcome adversity to build a thriving online jewellery  business and a great reputation as a straight-talking speaker."
For non-members the event will cost £445 to attend, for members £335 and students go for £150.