Inside Rolls-Royce's supply chain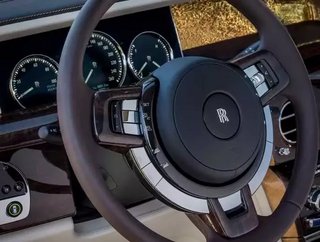 With the Rolls-Royce Phantom topping the Top 10 Luxury Car Supply Chains, Supply Chain Digital takes a closer look at the automotive company's supply...
With the Rolls-Royce Phantom topping the Top 10 Luxury Car Supply Chains, Supply Chain Digital takes a closer look at the automotive company's supply chain.
Rolls-Royce operates as a global purchasing organisation with a total supply chain spend of over £4.7bn ($6bn). With more than 950 purchasing employees worldwide, the company employs 18,000 active suppliers across a large and ever-growing number of products and parts. Rolls-Royce has purchasing employees in 10 countries across Europe, Asia and North America.
Rolls-Royce supply chain process
Invite interest

Register

Pre-selection inspection

Select for RFP

Deselect following tender submissions

Negotiate and select

Accredit

Award

Maintain performance and delivery
SEE ALSO:
Rolls-Royce fully utilises its resources, processes and structures to offer significant benefits to its customers. The firm manages an external supply chain for nuclear components and has proven capabilities in the following areas:
Optimised supply chain design, planning and control

Supplier engagement, development and maintenance

Strategic sourcing

Supply chain relationships

Purchase execution and logistics management

Quality management

Total cost management 

Total life-cycle management
With technology becoming a major part of supply chains around the world, Rolls-Royce continuously invests in modern IT solutions to support supply chain management functions. It employs web enabled sourcing software through its preferred service provider "EXOSTAR" which includes the use of e-auctions and electronic request for quotes/proposal. Rolls-Royce has implemented tools such as:
Strategic sourcing toolset - an online system facilitating the creation of commodity and supplier strategies, contract creation and negotiation, supplier performance management and supply chain spend analysis.

Raw material planning/ supply chain mapping - an integrated software package which maps the sub tier supply chain providing demand signal visibility, risk and utilisation analysis, demand simulation and key points of failure analysis.

An accessible web-based "Global Supplier Portal" which enables rapid information interactions and provides valuable supply chain quality and performance data.
The company is heavily reliant on the ability of its supply chain to deliver to Rolls-Royce standards without any delays or disruptions. Rolls-Royce invests a large proportion of time identifying and mitigating potential points of weakness in its external supply chain. The firm spends more than £7bn ($9bn) annually with its suppliers.
Did you know?
Rolls-Royce placed fourth in Supply Chain Digital's Top 10 largest sustainable supply chain's worldwide in September. Check out our in-depth look at their sustainability initiatives here!
For more information on all topics for Procurement, Supply Chain & Logistics - please take a look at the latest edition of Supply Chain Digital magazine.
Follow us on LinkedIn and Twitter.
Image: Rolls-Royce Press.