Innovation and The Workday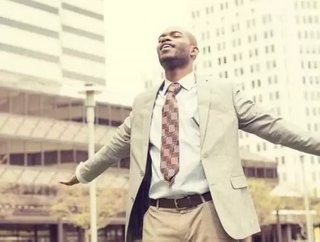 I average about 300 emails a day through my business account. Thats not counting the number of personal messages I receive. I try multiple means to cont...
I average about 300 emails a day through my business account. That's not counting the number of personal messages I receive. I try multiple means to control the influx. I have systems of production where I only check it a few times a day, filter certain subjects and senders into folders to stay organized, and generally strive for Inbox Zero. But I share most everyone's consternation with the technology. As a recent Fast Company article has stated, email has become the most reviled means of communication on the planet.
But like most individuals, I've observed that almost all companies see it as the most effective means of communication. Introduced in the 90s, email has worked its way into our corporate culture. It's "the way things have always been done." It goes along with standard eight-hour workdays in an office, "face time" with you boss, 30 minute to an hour for lunch, and weekly staff meetings. They're "the way things have always been done." But is it the way things should continue to go? Are there better ways of doing things? Some people think it's time for a change.
As a former Fortune 200 Chief Human Resources Officer, there are multiple challenges to create a cohesive workforce of individuals with the right mix of talents in an environment that fosters success. That success is the cornerstone of corporate capacity, the agility to withstand and thrive in all market conditions. With that said, there are new and interesting ways to construct a workday. Think of it as the new way things are done, versus the way they always have been:
Six-hour workdays: By many recent media accounts, a good number of Swedish firms have discovered success with six-hour workdays. They don't demand individuals work on their off-time and they report that employees are laser focused, more productive, happier, healthier, and able to have a more fulfilling life. It might sound soft, but our influx of millennials might suggest looking at this structure. They value work-life balance over almost anything, and how many people are actually really working all eight hours during a regular time-clocked day?
Eliminate "overwork:" In the United States, working outrageous hours has become something of a status symbol, with people glued to their phones all hours of the day and night, and managers sending emails expecting replies 24/7. But is that really increasing productivity? A 2015 article in Business Insider calls the question of whether such time demands are a sign of lack of efficiency, and they really have a point. Unless it's an international deal that has to be signed on international time, pretty much everything else can wait for 12 hours of work-life balance and proper rest. And even with that international time zone difference….is it really worth stressing an entire time zone over the issue? Mega-television writer and producer Shonda Rhimes has famously set the boundary of not responding to emails after 7 pm or on weekends, which she says forces her to delegate as well as stay organized and on target during the day.
Lunch hours and rigid workdays: It seems foreign that as adults we still have mandated periods of time where we have to eat and then return to our desks, rather than setting our schedules to work around our workloads and team responsibilities. This is where flexible work schedules can be incredibly productive within certain guidelines. As long as the team member meets their responsibilities, does it matter that they prefer to come in at 6 am and leave at 3 pm, or that the majority of your staff would prefer to come in at 8 am, work straight through to 1, come back at 3 and work until 7? As long as your employees work enough hours to qualify as full-time under the statutes of your labor laws and work gets done, let loose the reins a bit. Your vision depends upon connected workers who must meet their obligations. Who are we to tell them exactly how that must be done?
These are but three examples of how innovation can assist the workday, but there are many more. Face time with the boss can now be virtual conferences via Skype or other networking technology that allows individuals to see reactions and build teams wherever they may be. While in-person human connection is always important, sometimes it's not practical, and virtual technology can be incredibly successful. But these suggestions and others are indicative of our changing times and the demand to change along with them. Let us rethink the workday and other means to impact our workforce and corporate capacity. A little flexibility may go a long way.
Supply Chain Digital's March issue is now live.
Follow @SupplyChainD and @MrNLon on Twitter. 

Supply Chain Digitial is also on Facebook. 
Rita Trehan, is the former HR lead at Honeywell and AES Corp and is an expert on company culture, reputation management and workplace challenges.