Infor wins ten-year contract to drive Intersnack's digital transformation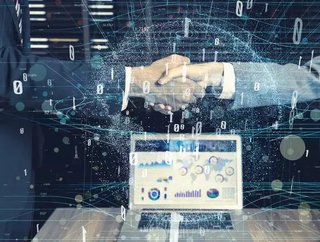 Savour snack firm Intersnack – the owner of well-known brands such as McCoy's and Hula Hoops – has drafted in industry specialist Infor to drive t...
Savour snack firm Intersnack – the owner of well-known brands such as McCoy's and Hula Hoops – has drafted in industry specialist Infor to drive the company's digital transformation programme.
The ten-year, multi-million-dollar agreement project will see Infor support almost every process across every Intersnack brand, throughout Europe, facilitating the market leader's digital transformation strategy, and establishing a modern platform from which to pursue growth. 
As part of the contract, the entire business is expected to be fully live on Infor CloudSuite Food & Beverage along with a further 18 Infor solutions when completed.
Replacing the group's 17 disparate ERP systems, a significant number of which are currently run by SAP and Oracle, Infor will run almost every major business application within Intersnack spanning enterprise resource planning; human resources and talent management; financials; risk management; expense management; performance management; business intelligence; enterprise asset management; customer relationship management; procurement; and supply chain management.
Infor was selected following a tender, with the decision based on Infor's Cloud leadership, ability to deliver solutions in a multi-tenant Cloud environment and commitment to support Intersnack's digital vision. 
Strong credentials and deep functionality in food and beverage along with its innovative vision around digital transformation and Artificial Intelligence (AI) were also key to the selection.
With over 20 well-known brands the relationship with Infor forms part of Intersnack's digitalisation program which is designed to standardise and harmonise global processes across every aspect of its business. 
SEE ALSO:
As well as establishing a modern, scalable platform to expedite the integration of new Intersnack acquisitions, the Infor deployment is also expected to support the Group's expansion.  
"This landmark deal really reinforces our Cloud leadership in the enterprise applications market and demonstrates our commitment to supporting digital transformation for companies through delivering finely tuned industry-specific capabilities, which are eminently scalable," said Stephan Scholl, President, Infor. 
"Having been selected by Intersnack on the basis of being uniquely positioned to offer the entire application portfolio via the cloud, as well as great synergies between our companies, we are looking forward to expanding our relationship further. 
"With our digital transformation team at H&L Digital and AI capabilities via Infor Coleman, we are already in discussions about how to take this deployment to the next stage, providing Intersnack with a framework to drive innovation and carve out new markets."
Maarten Leerdam, CEO, Intersnack, commented: "In selecting a partner to support our digital transformation journey, Infor was a clear winner.  As well as the breadth and depth of capability within its applications, and ability to deliver everything within our tender and more via the Cloud, its vision and leadership in areas such as digital transformation via H&L Digital, and Artificial Intelligence was hugely impressive. 
"We look forward to exploring new technologies further in our quest to innovate and establish a strong footing for our next generation of growth."