Infor: Building an Intelligent and Responsive Supply Chain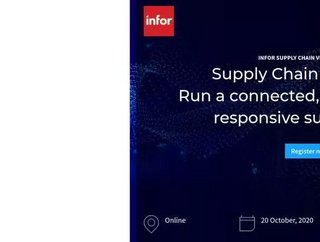 Enjoy industry-leading insights into the world of supply chain resilience from the comfort of your own home, with Infor...
In a highly volatile time, when the world has been shaken to the core by the, seemingly, never-ending COVID-19 pandemic, global marketplaces and the logistics industry that allows them to thrive are being put to the test on a daily basis. 
Infor, a multi-national, industry-leading enterprise software company, recognises the strain that logistics teams are under during these trying times. In an effort to help out, the company is now going to host the Virtual Supply Chain Summit, on the 20th October, where management teams from companies, big and small, can gain insights into how they can develop their supply chains to be robust, secure, and resilient. 
The Summit will see a myriad of familiar faces and trusted thought leaders in the industry taking the stage to share real-life stories around their personal endeavours to both build and maintain some of the strongest and most resilient supply chains. The carefully selected team of industry analysts, educators, and corporate executives will discuss the current challenges and trends, as well as the outlook for the future. 
Going a little deeper, Infor's Supply Chain Virtual Summit will feature theme-focused breakout sessions, so that attendees can enjoy a slightly more intimate, close-knit educational experience. During these, the panel of experts will offer insights into how you can and why you should apply the wide-array of technology available to you, to digitally transform your business. 
You'll gain tips, tricks, and relevant feedback on how the world's leading organisations are tackling the growing adversity across supply chains, and the methods that they employ to mitigate risk, in their ongoing efforts to improve the strength of supply chains in even the most vulnerable and volatile of times. 
And, of course, at the very end of the Summit, Infor's all-star lineup will gladly engage with attendees' in the forum's live Q&A centre. 
"Ultimately, we're here to help you transform your supply chain into an agile, resilient, and responsive connected supply chain." 
Mark Illidge
So if you're involved in supply chain management, you run an enterprise, or you're simply just interested in picking the minds of industry-leaders, head over to Infor now, and sign up for the , on October 20th, 2020. 
We'll see you there!