Increasing Sustainability in the Supply Chain
By Marcus Jeffery, Territory Manager – UK and Ireland at Ivanti Wavelink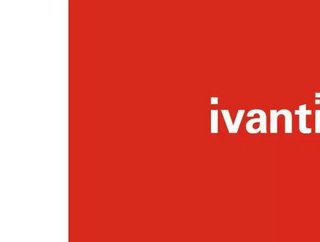 Marcus Jeffery, Territory Manager of Ivanti Supply Chain, share his thoughts on increased sustainability across global supply chain networks...
Increasing Sustainability in the Supply Chain
Marcus Jeffery, Territory Manager – UK and Ireland at
The global pandemic has undeniably caused consumer habits to change for the foreseeable future. As a result, the supply chain is facing increased pressure to deal with rapidly changing demand. This highlights the need for efficiency, accuracy and sustainability, as products are being transported all over the world, passing through numerous manufacturers and warehouses. The warehouse and supply chain operations of almost every industry are therefore facing a greater need for modernisation and innovation using new technologies. 
Sustainability, in particular, is becoming a hot topic, with more likely to shop with a sustainable company. In order to keep up with evolving consumer priorities, it's vital that supply chain businesses implement a digital strategy that can help them ensure sustainability alongside accurate fulfilment. 
Intelligent Systems
The supply chain can be a complex beast to tame, but it is important to remember that even taking small steps towards enhancing sustainability can make a significant impact. Of course, it is important to consider the CO2-heavy aspects of supply chain operations, such as streamlining delivery trucks to ensure they are taking the most efficient route to their multiple destinations. However, it is just as important to consider less obvious areas, such as the warehouse. 
The more intelligent and connected the warehouse is, the more its operations can be optimised for sustainability. For example, suppose each product is scanned and recorded at multiple touchpoints in the warehouse and beyond. In that case, a connected order management system (OMS) will be able to keep track of where each product is located and calculate optimal routes and pick-up times to stop it travelling unnecessary miles to reach its destination. This leads to fewer trips and therefore, a reduction in carbon emissions, as well as lower costs for the business. 
Transparent and Accurate Processes
When an optimised OMS is connected to other warehouse devices, the transparency and accuracy required for a climate-friendly supply chain can be maximised. The more technology that is integrated into the warehouse, the more touchpoints an item will have with the OMS, ensuring its status is regularly tracked and monitored. As well as this, increased use of technology can enable businesses to better forecast demand and avoid over-stocking goods by leveraging the additional data insights that can be garnered from an intuitive OMS.  
To optimise the use of an OMS, supply chain businesses must leverage handheld mobile devices within the warehouse. Using these devices to continually track and scan each item as it progresses up and down the chain can enable businesses to keep an accurate record of stock levels and reduce errors, as the work of warehouse pickers is augmented and guided by their devices. As well as this, with reduced errors in picking and packing, there will be fewer returns due to the wrong products being delivered, leading to fewer delivery trips made. 
As consumer preferences evolve, it's important to ensure that their new priorities can be met and exceeded, without faltering on the basics. Integrating handheld mobile devices, such as barcode scanners, with an optimised and connected OMS, can enable businesses to ensure sustainability and maintain customer service levels during this challenging time.