Imposing stricter supply chain control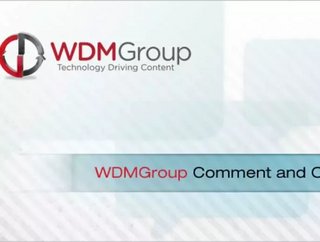 By Stuart Evans, Chief Technology Officer, Invu In a social media driven world, supply chain problems – particularly those that affect food, drug...
By Stuart Evans, Chief Technology Officer, Invu
In a social media driven world, supply chain problems – particularly those that affect food, drugs or any government procurement - become headline news within minutes. But as organisations increasingly look to exploit global innovation, the supply chain is becoming ever more complex, creating greater risks of miscommunication and inconsistent performance.
So how can a business gain the value of international resources without enduring unacceptable levels of risk? Or attain rapid access to the raft of essential information that must underpin an effective and compliant global supply chain? How can a business store and retrieve this information in a secure, auditable and tamper-proof way without incurring a massive and unsupportable manual overhead? 
Zero tolerance
In today's increasingly international marketplace, organisations of every size are looking to exploit improved communications and technology innovation to access new markets. However, while the new business opportunities are compelling, there is also a sharp increase in the need for compliance and information governance.
Real time information
So how can an organisation confidently attain an end-to-end picture of the chain of custody, from inception to final delivery? Despite the perception of a joined-up, internet driven business model, not all information is online or easily accessible.
From price lists embedded within massive paper catalogues to spreadsheet-based performance reports, organisations face collecting and storing information in a multitude of forms and formats, and are often reliant upon manual processes for recording information.
Not only is this process time consuming and error prone, but it is high risk. In today's social media fuelled and litigation led environment, there is no leeway if problems occur.
Imposing control
Without a robust method of maintaining documentation, critical business information may be lost. Organisations need to impose real control over this supply chain data; from catalogues and supplier information, to proof of deliverable, traceability of batches and the method of manufacture.
Not only are all these documents essential but they should also be treated and managed differently. A Document Management System (DMS) with a semantic knowledge of the business will recognise, for example, that a certificate is a document that should never be changed.
Furthermore, an effective records management model will flag when a certificate is due to expire and ensures the business applies for or requests a new one; otherwise the supply chain may be jeopardised.
This full audit trail is key to both imposing excellent information control and proving the accuracy and validity of complex supply chain data.
Proving the point
In fact, imposing greater control over the quality and accuracy of supply chain information is about far more than demonstrating good processes. It is about achieving efficiency in what can be a complex and expensive model; it is about finding effective suppliers and proving the value of your own business to others in the supply chain.
A single source of trusted, accurate and easily accessible information is key not only to proving the quality of supply chain processes but creating an effective and responsive business model.
Conclusion
The right information infrastructure empowers an organisation and delivers the absolute confidence that any information can be produced at any time. 
By creating a robust data management model, organisations can not only exploit international supply chains to gain commercial advantage but do so in confidence with the knowledge that information is accurate, processes are robust and the entire end-to-end model is audited, traced and proven.