IBM's deal with AWS is boost for supply chain digitalisation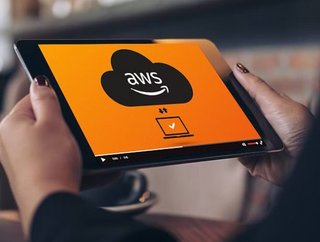 AWS has a significant bearing on supply chain transformation; the AWS Supply Chain Competency programme is designed to help businesses innovate to achieve customer-centric supply chains
IBM & AWS Strategic Collaboration Agreement will provide AWS clients with quick & easy access to IBM software, spanning automation, AI, security & ESG
IBM has struck a deal with Amazon Web Services (AWS) to offer its software catalogue as Software-as-a-Service (SaaS) across AWS offering.
The Strategic Collaboration Agreement between the two businesses will provide AWS clients with quick and easy access to IBM software, spanning automation, data and AI, security and sustainability capabilities.
The companies are also jointly investing in ways to integrate activities across sales and marketing and channel incentives, as well as solution development for key verticals such as oil & gas and travel & transportation.
AWS has a significant bearing on supply chain transformation; the AWS Supply Chain Competency programme is designed to help businesses innovate to achieve customer-centric supply chains
The programme showcases partners who have demonstrated they can help customers migrate applications and legacy infrastructure to AWS, which is enabling scalable, flexible, and cost-effective solutions from startups to global enterprises.
AWS customers will now be able to run a broad array of the IBM software catalogue as cloud-native services on AWS, helping them deliver business value.
AWS clients can now procure IBM SaaS products
Clients will be able to procure the IBM SaaS products in AWS Marketplace, and then set up and integrate with AWS services with just a few clicks, without deploying, updating or managing any of the infrastructure.
IBM SaaS products on AWS are designed to be easy to scale, to help meet unpredictable needs – a boon for supply chain operations at a time of huge market volatility and uncertainty.
For example, using IBM Maximo Application Suite as-a-Service, manufacturers can take a demand-based approach to AI-driven asset management to predict mechanical failures before they create the kind of production interruptions that have a knock on effect for supply chains.
In total there are 10,000 AWS certifications and 13 AWS competencies, and IBM Consulting will help "customers build and deploy modern, secure and more intelligent workflows with IBM Software on AWS", the company says.
IBM Senior Software VP Tom Rosamilia says: "By deepening our collaboration with AWS, we're taking another major step in giving organisations the ability to choose the hybrid cloud model that works best for their own needs and workloads, freeing them up to instead focus on solving their most pressing business challenges."
Senior AWS Sales and Marketing VP Matt Garman said: "AWS will work with IBM to offer a broad array of IBM Software as SaaS on AWS, and will work together on stronger joint marketing and co-selling programs for customers."