Human Capital: Don't let your top talent get away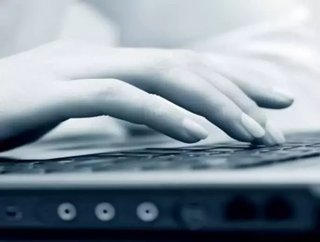 Todays work environment is a fragile one. Economic pressures aside, there is an entire generation, otherwise known as Baby Boomers, who are setting th...
Today's work environment is a fragile one. Economic pressures aside, there is an entire generation, otherwise known as Baby Boomers, who are setting their sights on retirement and leaving the workforce in droves. That leaves many companies grappling with the harder to please, yet often times impulsive, Generations X and Y, who are quick to choose resignation over job security if their workplace standards aren't being met.
"When they're not appreciated where they are at, they believe there is an opportunity to go elsewhere," says Susan Curtin, a consultant in the areas of leadership development, succession planning and coaching.
This creates a difficult situation for the company left behind, as everything from organisational order to the bottom line is interrupted. "The higher the salary of the individual, the greater the cost to the organisation. The more specialised the position is, the greater the loss due to a a smaller pool of qualified candidates," Curtin adds.
But even with a more capricious workforce, avoiding the turnover trap is possible. And according to Douglas Walker, co-author of A-ha! Performance: Building and Managing a Self-Motivated Workforce, it begins and ends with morale. A simple prescription perhaps, but what exactly builds morale into the fabric of our organisations?
Walker points to a Gallup study that measures the top reasons why employees jump ship and the number one reason is a bad relationship – or no relationship – with their boss. This also extends to co-workers, in which employees want to connect with the people they see every day. Call it a need for belonging.
The number two reason why employees walk out the door? Not being recognised for what they do: "If people are winning and achieving and working hard in the process, they want to be appreciated and recognised."
Getting the proverbial slap on the back feeds our egos and fosters a feeling of self-worth. It's the part of our nature that wants to feel important and accomplished.
That's why Walker cautions against contests. "The problem is that you have one or two winners and everybody else is a loser," he says. "If I'm constantly losing to somebody else, it's hard for me to feel useful."
Fun and freedom are two basic tenets that might seem counter-intuitive to the hard-line boss, but mixing a little laughter and creative control into the organisational structure could actually increase productivity. Not only do people want to be able to crack a joke with their boss every so often, but learning and developing within their roles can also be fulfilling, leading to greater productivity.
On freedom, the wise manager doesn't allow for flexibility around what needs to get done, but gives employees a little autonomy when it comes to the viable options of how to get there.
Understanding what makes employees tick and what sends them packing could mean the difference between a stable operation and a rocky one. If supervisors manage in such a way that ensures morale is high, then employees, satisfied in their work environment, will stick around. Walker poses: "Why would people want to leave a place where they are happy?"