How to maximise supply chain consultancy services - IBM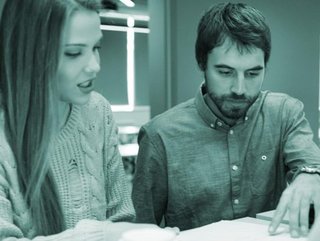 IBM Global Managing Partner for Supply Chain Consulting, Jonathan Wright, on the mindset and approaches that help businesses get the most from consultancy
Not so long ago, supply chain was seen by many businesses as a cost-effective business enabler. But no longer. Thanks to the pandemic, and the ceaseless drive towards sustainability, supply chains must be transparent and agile, efficient, secure and ethical.
Accordingly, workplace roles across the value chain are also evolving, and technology is introducing ever-more innovative tools and solutions that are revolutionising planning cycles and day-to-day decision making.
With such profound across-the-board change, supply transformation cannot be one size fits all. The insight and guidance required has to be tailored to the business in question.
This is why professional services companies offer fact-based, actionable supply chain insights that meet the very particular needs of any given company.
There are professional services companies, such as McKinsey and Boston Consulting Group, who offer consultancy services across all aspects of business management. Then there are tech companies, such as Microsoft and IBM, who offer consultancy solutions drawn from marrying deep technical expertise with business change programmes.
But how can organisations get the most from a consultancy service? Is there an optimal way that they can work with consultancies to arrive at the solutions they need, or a best-practise approach to implementation?
For insight into this, we turn to Jonathan Wright, who is Global Managing Partner for Supply Chain Consulting at IBM. Wright was also formerly with EY and Accenture.
Do all firms need consultancy services to help them transform?
We live in a world of non-stop transformation. It's now just part of the fabric of every high-performing business. Gone are the days of business transformation 'programs' with a defined beginning and end. Most of the easy transformation work is long since done. What's left are the really difficult problems, and almost all organisations need help to meet those challenges.
This means the profession of consulting is fundamentally changing too. In fact, I think we're in the golden age of consulting. Solutions to the hardest problems require new ideas, new operational DNA, and new muscle memory. That increasingly means clients are looking for our help to co-create, co-execute and co-operate business transformation solutions.
What are the biggest challenges of early-stage transformation?
The biggest challenges are clarity of focus, executive alignment and how business-led the change is.
With regard to focus, many companies want to set an ambitious and broad transformation agenda, but success requires a do-less-but-better discipline. It's better to focus on fewer initiatives in the early stages of the journey and drive change and impact along the way.
Executive misalignment at the beginning of a transformation can also be a big risk and a drag on pace of change. It's critical to understand the diverse needs and priorities of executive stakeholders, and to make sure those are reflected in a transformation 'North Star' that is broadly communicated and understood.
Lastly, while technology is foundational to supply chain transformation success, an essential operating principle is that all work must be business-led and IT-enabled. Leaders all instinctively know this but it can be unbelievably tempting to jump to technology solutions before the business transformation work is complete.
Do the challenges vary from client to client?
Business transformation work is so challenging because every company is different. There's no silver-bullet playbook. An approach that's a smashing success at one company can fail spectacularly at the next. We often see client execs who have achieved great success at one organisation, only to be bewildered when that same approach doesn't work at all at their next company.
The challenges vary, and business transformation must be a customised journey tailored to the unique needs, priorities and business outcomes of the client. We find that companies who have been highly successful in the past tend to struggle more with change. There's a temptation to avoid change and go back to how things worked in the good old days. This doesn't work.
Our role as trusted consulting partners is to help clients get comfortable with having one foot in today, and one foot in tomorrow. That's where a North Star vision and a clear set of operating principles for transformation can make a huge difference.
Common barriers to successful transformation?
It's important for all aspiring business transformation leaders to know that the majority of transformation initiatives fail to meet their original success criteria. While programs fail for myriad reasons, the most common one is people.
Too often programs get bogged down in the nuts and bolts of process change, turning on new tools, changing business rules – but fail to engage and inspire the human talent to fundamentally embrace new business models.
If you transform a process with technology but you haven't designed it to empower the end user, helping them make better decisions with efficiency and speed, you're much more likely to fail. Nothing changes when nothing changes, and people don't change until it makes sense in their terms to do so. Too often the soft side of transformation and change management gets cut or de-scoped. Smart leaders know that a human-centric strategy is key to success.
Does the consultancy-client relationship ever break down?
There's always the possibility of issues, especially given the broad and complex change journeys that so many clients are on. Transformations are hard, noisy and will always have their rough spots. In fact, if you're not hearing some gnashing of teeth in the organisation, there's not enough change happening.
Often, the fear of change rears its head just when change is about to hit a tipping point towards results. That's why building relationships based on openness, commitment and trust are so important. So is having a strong governance process for change in place.
Is mindset important to transformation success?
The most important factor in a transformation's success is instilling the right culture around change, where your people have a growth mindset and open attitude towards new ideas and methods.
Such a culture doesn't appear overnight. In our experience, methodologies like the IBM Garage that are built around collaboration, iteration and learning can help clients cultivate the talent and change culture they need to succeed in the long term.
Internal change-agents that are involved in transformational initiatives and who work closely with consultants are more likely to build a broad understanding of the business, as well as the confidence to challenge the orthodoxies of the past. That will pay dividends for the business as well as help them advance their own careers.