How supply chain leaders can prepare for an uncertain future
By Jörg Junghanns, Digital Supply Chain Practice Director, Europe, for Business Services at Capgemini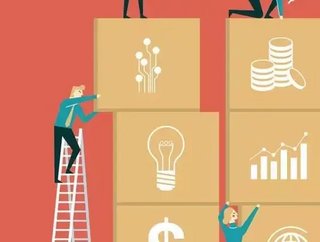 The fallout from COVID-19 meant supply chain disruption for the majority of Fortune 1000 companies...
In the immediate aftermath of the virus hitting, supply chain leaders were focused on adjustment and survival. Now, with a "new normal" emerging, the question on most supply chain leaders' minds are, what's next, and how do we prepare for it? 
Traditional supply chain processes are in question
Traditional business models are being challenged and some – perhaps many – may be rendered obsolete in the wake of the pandemic. One clear example is the as-a-service model, which penetrated the supply chain function in recent years. With people working from home, pay-per-use has lost favor to ownership, meaning the transformation journey and the supply chain that underpins it are now in question. 
The change in working practices brought on by the pandemic has similar implications for the supply chain. Lockdowns have taken the technology to facilitate online meetings and to enable teams to collaborate on a shared screen into the mainstream. When businesses start to return to normal, many employees are going to want to keep this approach in place – at least for some of the time. This means re-assessing how employees work and how much automation and digitalization is needed to support these practices.  
Fulfillment will also feel the repercussions of the pandemic. With business and leisure air travel decreasing, last mile delivery is being challenged. , carried in the holds of commercial passenger flights. Will fulfillment increasingly depend on dedicated cargo flights, or will goods be shipped more frequently by land and sea? Perhaps, supply chains may even shorten, as organizations choose suppliers who are closer to home. 
Preparing for an uncertain future

With so many questions unanswered, it can be difficult for supply chain leaders to know what steps to take next. To do nothing means being unprepared, and to do too much means banking on fluctuations that may not happen. 
The key, then, is not to prepare for an unknown future, but to prepare your enterprise to be ready to tackle whatever may come by fostering supply chain resilience and agility. There are four approaches your organization can take:
Develop or enhance monitoring capabilities: Weather disruption, blockages and strikes can be proactively managed and sometimes anticipated by creating best-in-class digital planning capabilities. Implementing control tower solutions across your supply chain delivers real-time visibility so that you can react to changes as they occur. These monitoring capabilities will be a huge competitive advantage as we enter the new normal, embedding flexibility and agility into the supply chain.  
Leverage and master supply chain data: Bottlenecks in supply chain processes directly affect the agility of your operations and, in the long run, impact resilience. Company silos and inefficient supply chain master data management disrupt operations and tie up valuable resources. By using intelligent automation, data can be managed centrally, optimizing operations across all major supply chain disciplines.
Optimize the supplier landscape: Supplier risks like bankruptcy or compliance issues are more potent than ever. However, there are ways to manage these changes proactively to avoid bearing the brunt of a domino effect. One method is using blockchain to create instantaneous information-sharing across all partners, acting as a security buffer against these occurrences. This includes certifying institutions and providing transparency to all actors.
Create buffers to foster agility: Changes in regulations can be addressed quickly by having scalable, agile teams ready to handle the operational impact of any expected or unexpected amendments. It's more important than ever to have these teams on standby, so that organizations are prepared to react to any changes in the global landscape. 
If the pandemic has shown us anything it is that we can never know what is going to come next; however, this does not mean that prosperity has to suffer. By focusing on creating agility and resilience, built on solid data practices, supply chain leaders can create an organization that is able to adapt to changing conditions and differentiate itself in the market.