How Samsung drives sustainability across its supply chain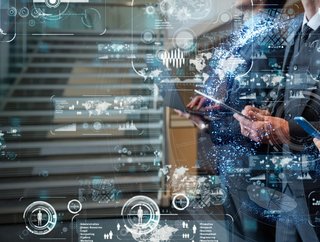 Since Q1 2018, Samsung has consistently ranked as
Since Q1 2018, Samsung has consistently ranked as the biggest smartphone manufacturer in the world. For much of the past decade, Samsung's pricing strategy and general level of quality has seen it steal a march on the smartphone progenitor but, where Apple had done fierce battle with the Korean manufacturer on a quarterly basis – swapping pole position as often as Ayrton Senna and Alain Prost – the margins have widened. Spikes in consumer interest see surges in Apple's share of the global market, but the sheer consistency of Samsung's performance, and indeed the impact of Huawei's meteoric rise, has seen it stay on top while Apple ponders the diminishing returns of insistent quality-based escalation.
Of course, smartphones are not Samsung's only revenue stream and catering to a global market with quality handsets, televisions, laptops, white goods, smartwatches and more requires a robust and effectively-managed supply chain. Not only that, but the increasingly conscious consumer poses a fresh challenge for any leading company seeking to maintain its position: sustainability and ethics. In a 20 August blog post, Samsung published a blog post on the issue, detailing the methodology behind its supply chain management practices and offering an insight into how the tech giant ensures its products are available in the right place at right time and by the right means. Sustainability herein refers to environmental, ethical, and business sustainability – the umbrella under which each factor comes is, of course, increasingly vital to overall corporate strategy.
With 2,389 first-tier suppliers across 216 global bases (spread between 74 countries), the scope of Samsung's supply network is certainly vast. The first port of call for Samsung's strategy is supplier selection. Based on the mentality that supplier competitivity is vital to Samsung's own success, the company evaluates prospective suppliers on a range of factors: environment, health and safety (EHS), labour and human rights, and Eco-Partner status. Initial screening is followed by on-site assessments, confirmation of regulatory compliance, affirmation of human rights practices, and evaluation of competition relative to the suppliers' operational territories. 
Samsung, with the permission of its suppliers, publishes a list of them to ensure transparency. This in itself is emblematic of the rigour with which Samsung selects its partners: the company would not want to associate itself with any firm engaged in ethically questionable behaviours, and publishing a list of such associations showcases the confidence Samsung has in its suppliers. With suppliers in place, Samsung engages with them on an operational level to boost their training and recruitment capabilities, flexing their corporate and technological might to draw top talent for their partners and enhance retention. Suppliers also benefit from Samsung's influence on sales, business innovation, procurement across a global network, and leadership. From a sustainability perspective, its first, second and third-tier suppliers each receive EHS consultation, worksite assessment and product stabilisation to ensure best practices are applied across the board.
SEE ALSO:
This symbiotic relationship benefits the suppliers, Samsung and, ultimately, end consumers. Samsung's supply chain is replete with responsibly sourced, quality products; its suppliers can consistently enhance both their operations and their environmental sustainability; and end consumers can enjoy quality Samsung products in the knowledge that they have been produced to the highest degree of ethical and environmental sustainability. 
Samsung closed its blog post with some examples of the CSR (corporate social responsibility) endeavours it has undertaken in its native Korea. In 2015, the company launched its Smart Factory Construction programme to provide its understanding and expertise of smart manufacturing to companies across Korea, fostering the establishment of efficient smart factories. 1,086 SMEs participated between 2015 and 2017, and Samsung credits those firms' 54% increase in quality and 58% increase in productivity with the efficacy of its programme. 2,500 additional Korean SMEs are on Samsung's radar for assistance between 2018 and 2022, with a view to facilitating the sustainable expansion of Industry 4.0 across Korea. 
Ethically managed workplaces have been a focus for the company in Malaysia, particularly for the benefit of migrant workers at its first-tier suppliers in the country. Samsung's 2019 Ethical Recruitment and Fair Labour Practice Training Session in Malaysia, in association with the International Organisation for Migration, drew 80 managers from the company's Malaysian supply chain to ingrain the importance of ethical recruitment, due diligence and how to remedy unethical practices.
Finally, Samsung's Responsible Sourcing of Minerals policy has been enacted to ensure that sourced minerals from across its supply chain are bought from sustainable origins. As part of the policy, it has banned sourcing from illegal mining operations in African conflict areas, and has launched a Cobalt for Development programme in the Democratic Republic of Congo to upgrade the labour conditions and living standards at cobalt mines across the country.