How to overcome the challenges of 'click and collect', by Vocollect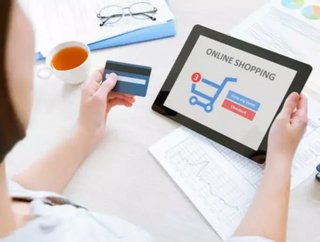 Written by Richard Adams (pictured), VP EMEA, Vocollect Where will it end? Asdas 'click and collect service with delivery points at London tub...
Written by Richard Adams (pictured), VP EMEA, Vocollect
Where will it end? Asda's 'click and collect' service with delivery points at London tube stations has turned up the heat on the competition yet another notch when it was first announced late last year. Since then, Tesco and Waitrose have both announced that they too will deliver to homecoming commuters – to which Asda has replied that it is expanding its service to even more stations in the capital.
So where will the big supermarkets go next to differentiate their brands and services? The logistics industry awaits more news with bated breath. Each promise to customers puts more pressure on the supply chain. Asda's expansion demonstrates click and collect's popularity with customers – yet for retailers and their logistics partners it brings more challenges.
It's a similar pattern of escalation across online shopping and delivery as a whole. After all 'next-day delivery' began as a premium service. When we went shopping online during the working day it was comfortably achievable. However, now the use of mobile devices means we can shop on the way home from work and 'second screen' while watching television, so activity peaks in the evening. Customers still expect the ultra-fast delivery they've got used to, but the window left for the warehouse to fulfil their orders is diminishing.
So click and collect, combined with expectations of next-day – or in the case of Asda's new service – same-day delivery, means warehouse operations must be faultless. Every time a retailer makes a new promise to customers, back-operations need to ramp up to another new level of efficiency.
In other words, there's no slack anywhere to cover inaccurate orders and subsequent returns. Neither is there room for bad planning or poor resourcing with warehouse staff under-employed in some areas and stretched to capacity elsewhere.
At the same time, these days, warehouse and logistics managers almost need clairvoyance to get it right. With only a matter of hours between orders being received and delivery they must foresee changing buying trends and ensure they always have the capacity to fulfil shifting business volumes.
An alternative is to build a workforce agile enough move to where in the warehouse it is needed – and still work with absolute accuracy on the task in hand. But even this can be difficult without expensive and time-consuming training.
Many retailers and their third-party logistics providers have adopted voice technology in response to such challenges. These systems are currently critical to many click and collect operations, including those offering next- and same-day delivery and fulfilling late-night pledges. They are enabling a 20% lift in productivity while ensuring accuracy rates of up to 99.9%.
Voice technology is obviously ideal for manually-intensive tasks such as order processing, but many warehouses are now also extending its use to include cycle-counting, receiving, loading, put-away, replenishment and put-to-store.
The simple directive nature of voice instruction, means workers now have the tools to work across multiple processes, so can be used wherever they are needed. Shift managers get a real-time view of progress so are able to plan and allocate resources more appropriately.
In this way, voice technology is also the answer to streamlining those traditional work patterns. Because training times for new tasks are dramatically reduced, workers can, for example, manage receiving tasks in the morning, order pick for much of the day and finish up replenishing or loading – all supported by the same intuitive voice-directed link to the host system.
Retailers obviously need to attract custom in the first place by continually improving their service. Even so, the speed at which they keep upping their game with click and collect is breath-taking.
Yet the smart investment is not in the customer-facing side – but in what happens after the click. It's only by ensuring both accuracy and agility in the warehouse that retailers can continue to honour their ever more demanding commitments.