How to maintain a biscuit supply chain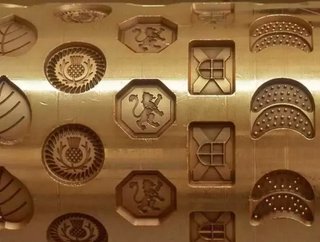 Burtons Biscuit Company, maker of iconic power brands including Jammie Dodgers, Wagon Wheels and Cadbury Biscuits, has been in business for over 70 year...
Burton's Biscuit Company, maker of iconic power brands including Jammie Dodgers, Wagon Wheels and Cadbury Biscuits, has been in business for over 70 years but is but is continuing to grow internationally.
We've significantly grown our share of the $2.8bn UK biscuit market, while also capitalising on the $48bn global opportunity through new products and formats, strengthening our capabilities and expanding our distribution base.
However while this is certainly good news, ensuring our supply chain, manufacturing processes, technology and talent are keeping up with growing sales has not been easy.
Over the past three years, we've invested over £40 million in our supply chain and manufacturing processes to improve capabilities and cost competitiveness, in response to an increasingly challenging and competitive environment.
This significant capital investment programme has enabled us to become a more agile, faster-paced business, with a responsive supply chain that can drive growth for the business by producing market-leading, high quality products for markets both in the UK and overseas.
Subsequently Burton's has seen sales grow year-on-year both internationally and at home, and transformed into the UK's leading manufacturer of premium biscuits, achieving 28% market share and turnover (for the most recently published accounts – 2012) of £333 million.
This renewed focus on supply chain excellence formed part of this transformative business strategy which started in 2012, when we invested £12.5m on improving our manufacturing processes and supply chain.
Separately to this, we also agreed a five-year partnership with leading logistics provider DHL Supply Chain in 2012 to support our domestic and international growth. Based at a new state-of-the-art consolidated warehousing facility at G. Park Liverpool, DHL is helping us to drive efficiencies and growth across our logistics operation.
As the only biscuit maker to focus solely on biscuits, we are the leading innovator in the market, and developing new products is crucial to our business. We have invested in enhanced R&D capabilities to ensure that our R&D team, consisting of 20 dedicated staff overseeing functions ranging from innovation to packaging development, remains ahead of the curve.
This responsive team allows us to introduce NPD twice as quickly of the industry average of 18 months, meaning we're always on the front foot when it comes to satisfying our consumers. 
In 2013 we focused on manufacturing technology, investing a total of £13.2m on rolling out new technology in Llantarnam, Blackpool and Edinburgh to help reinforce the high standards of consistency, quality and reliability in Burton's manufacturing process.
Part of this included £2m in our Cookie Centre of Excellence at Blackpool, which was used to increase capacity.  The Cookie Centre of Excellence continues to drive innovation in cookie production, and produces cookie variants for tastes from all corners of the world.
For example, Maryland Gooeys, launched as part of the investment in the filled cookie line, offer a soft chocolatey centre and are a welcome addition to the Maryland range, which is Britain's favourite cookie and the sixth biggest brand in the confectionary market, with £7.4m growth in value last year alone
New technology is also facilitating the ramped up production of other recent new product developments, including our newly launched savoury lines Cathedral City Baked Bites, and Fish 'n' Chips, with a £1million investment that's resulted in us gaining a higher than expected market share of 17.2% in savoury convenient only three months after launch.  
Another example of how we are investing in pioneering technology is the roll out of industry first control room technology, which monitors the baking process in real time, and enables us to reinforce our already high standards of consistency, quality and reliability, as well as reduce waste.
Our Llantarnam site alone produces 1.85 tonnes of Wagon Wheels every hour, so is illustrative of why it's crucial that production is monitored very closely.
As the industry becomes more technologically advanced, we also recognise the importance of ensuring the business is equipped with the right skills and talent for the future to ensure we remain a nimble organisation and stay ahead of the pack.
We have committed £1M over a period of four years to attract and retain quality skills and people that will help us achieve our growth ambitions. Initiatives include a newly launched apprenticeship programme, creation of a new team dedicated to developing and deploying our engineering strategy and collaboration with the Food and Drink Federation and Sheffield Hallam University on its MEng Food Engineering degree, launching in September 2014.
This capital investment programme has transformed our now industry leading flexible and agile supply chain, making it fit for our future purpose - enabling us to bolster our iconic offer through award winning brand extensions, and break into completely new markets to grow our overall market share.