How India is keeping up with mobile & delivery commerce trends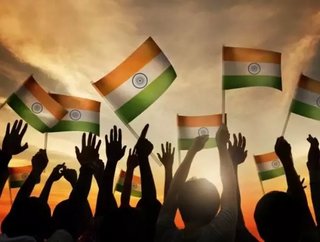 Follow @SupplyChainD on Twitter.In the era of Amazon Prime and Uber, todays consumer expects instant gratification and a virtually seamless delivery exp...
Follow @SupplyChainD on Twitter.
In the era of Amazon Prime and Uber, today's consumer expects instant gratification and a virtually seamless delivery experience.
The growth of mobile has fueled this instant gratification revolution. Consumers use their phones to browse and buy on the go. They can purchase products and services with the tap of a finger and they expect the shipping and delivery process to be just as simple.  
But, it's this demand for speedy shipping that is creating serious implications on logistics channels. As brands scramble to accurately predict buying trends and ensure that products are in the correct warehouse at the right time, how can they strike the balance between satisfying demand while still remaining profitable? And how will these consumer demands impact logistics in rapidly developing, high-growth markets?
Let's look at India, which is on its way to becoming the largest e-commerce market in the Asia Pacific region. According to market estimates, it is expected to grow 37 percent to reach $20 billion this year. This e-commerce boom is largely driven by the spread of Internet users in India – up from 50 million in 2007 to 300 million in 2014.
Plus, mobile devices are becoming increasingly more affordable and accessible, which is consequently re-shaping e-commerce trends for the Indian market, putting the emphasis on mobile experience and immediate delivery. For example, mobile traffic accounted for less than 10 percent of the entire traffic to Indian e-commerce company Flipkart less than a year ago, but now is close to 50 percent.
To keep up with the rising trends of mobile purchasing and instantaneous delivery demands, businesses are weaving analytics into their retail and logistics management systems. Gati KWE, an express distribution and supply chain management company in India, is addressing these challenges with logistics management technology that helps them anticipate and handle spikes in online sales.
To keep up with the demand and trends of enhanced buying experiences and shorter delivery times, Gati must have a seamlessly coordinated supply chain and distribution network. Using analytics technology, Gati is able to better integrate and coordinate the complex and time sensitive flow of products from warehouse to store to home.

Analytic insights are a critical component in Gati's logistics success story. The analytics-infused approach is especially crucial during India's festival season, when retailers have to handle a spike in online sales and promotions. For example, during Diwali, celebrated in autumn every year, gifts are exchanged among all friends and family. Diwali is known as the largest gift giving and shopping festival in India, where people go out of their way to splurge on themselves and their loved ones. It is even considered "socially mandatory" to exchange gifts with all near and dear, including friends, relatives, neighbors, colleagues and business associates.
This is the biggest retail and shipping season of the year, so Gati prepares appropriately. Gati mines their data and is able to alert their customers of potential shipping issues or delays – and is even able to anticipate trends for specific products each year. These insights help Gati better understand and anticipate sales spikes and what the most popular gift items will be based on analytic insights on past buying behavior.

In the world of instant gratification and same-day delivery, brands must ensure their logistics and supply chain operations are working smoothly. Analytics help shipping and delivery logistics to go off without a hitch – which means customers get the experience they crave. Worldwide, these insights are critically important for brands to understand and predict buying patterns, and help customers get the engaging experience they deserve while brands protect their bottom line.
Author: IBM Commerce Director, Adam Orentlicher.