How to ensure a truly connected end-to-end supply chain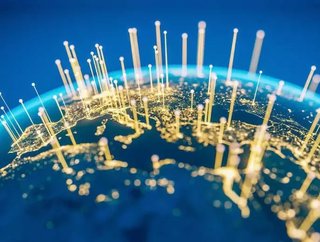 The first step to be truly connected is having transparency across the chain itself. Most of what businesses can see is a patchwork of siloed data, with...
The first step to be truly connected is having transparency across the chain itself. Most of what businesses can see is a patchwork of siloed data, with no single overview. This requires the pieces to consistently be put together, so any result received will never be in real-time which massively disrupts the end to end supply chain.
It's not a complete shock that many companies aren't able to have the most transparent view of their supply chain when 70% describe their supply chain as very complex or extremely complex to apprehend according to a global study conducted by logistics service provider Geodis in 2017.
When supply chain software first appeared, storing data was expensive and individual solutions were created for each component within the supply chain meaning transparency and connectivity were at a minimum. However, with the fast-evolving digital transformation and globalisation of today's businesses, new layers of complexity and challenges have been developed from people, processes, and technology perspectives in the aim to consolidate information and provide real-time results.
Pure supply chain visibility
A truly connected end-to-end supply chain has the aim to reach 100% visibility in real time which creates an integrated view across the enterprise, including, suppliers, retailers, manufacturers, outsource partners, and customers. This then allows companies to easily see any inbound problems and fire up tailored solutions where needed.
Financing investment for management to start integrating and implementing the latest technologies to build a more complete picture is big undertaking. Much of the vital data sits outside the existing enterprise where logistics companies, retailers and supply partners have their own IT infrastructure, each with their own complexities. This can range from different software applications, stock control and efficiency savings, which are outside management's control.
Using new technologies like cloud, the Internet of Things (IoT), Big Data, social collaboration, digital connectivity, and predictive analytics are being used to enable smarter, more flexible, and agile ways of working that bridge all the different infrastructures that lay outside a company's initial data set.
SEE ALSO:
Strategic, tactical and operational decision making
The strategic supply chain processes that senior management must decide upon covers the breadth of the supply chain itself. These include product development, manufacturing, vendors, logistics, and customers, whereby decisions will be made in line with business objectives.
Business decision makers can monitor product success and open new potential business areas, by creating digital-twin scenarios that play out. This allows senior management to roll out new scenarios to test whether new products, flavours or colours will be successful and cost effective.
The data and knowledge that comes from these can be invaluable in making money saving choices. Digital-twin scenarios also mean that senior management have visibility of the entire chain itself and can provide adjustments that can support in being truly connected.
Those in company management are often tasked with making more granular, tactical and operational supply chain decisions that focus on achieving the main goals for the company. They'll also use digital-twin scenarios but combine them with IoT allowing engineers to work out how various parts in different locations and scenarios should be designed to have maximum efficiency.
Alongside these technologies Artificial Intelligence (AI) also plays a huge role in this type of decision making as. If all data used for supply chain decision support exists in one place, planning becomes significantly faster and more effective. AI technology is becoming more prevalent as businesses become increasingly more automated and has already demonstrated that it will be useful removing complexities, predicting orders and reducing costs along the chain.
Data is now flourishing across all sectors and businesses can use AI to analyse all known data to create ultra-accurate demand forecasts that combines with machine-learning to sift through what is relevant and what isn't. To have pure visibility the right data must flow smoothly across all partners, from suppliers to retailers and everyone in between, to be transformed into actions.
Designing supply chains
The design and operation of the network has a significant influence on the performance of the supply chain. If the overall company objectives identify they use of more third-party subcontracting within their operations, the company may strategically decide to use third-party logistics companies in the design over the overall supply chain.
The introduction of the internet of things (IoT) has been particularly favourable in the manufacturing and logistics sectors where sensors have been implemented to improve asset utilisation, predictive maintenance work, as well as availability, visibility and reliability of the supply chain itself. Introducing IoT has meant that some supply chains have the complete journey of being an end-to-end process.

Supply chains need to be continually optimised to improve performance, and accuracy but for any supply chain the aim is for 100% visibility to ensure that the business is running effectively. That means understanding where customers are demanding orders and when they want them but understanding that companies, in order to stay profitable, need to be financially intelligent.
This means that managers at the operational, tactical and strategic levels need to work harmoniously to integrate new technologies and ensure that there is full end-to-end transparency along the entire supply chain.
By Michael Lindner, GM International Business Unit, E2open