How eBay is keeping up the ecommerce pace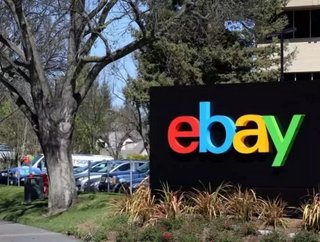 Ebay Enterprise has demonstrated how it is keeping up the ecommerce pace by announcing it secured 1,015 new client wins and 1,711 renewals and extension...
Ebay Enterprise has demonstrated how it is keeping up the ecommerce pace by announcing it secured 1,015 new client wins and 1,711 renewals and extensions with premier brands and retailers in 2014.
As the leading global provider of commerce technologies, order management, fulfilment, customer care, and marketing solutions, eBay Enterprise has further strengthened its client portfolio during the past 12 months and kept pace with the likes of Amazon and Alibaba in the ecommerce industry.
For example, last year eBay announced its Retail Associate platform to help retail brands better engage with their customers in stores. Now, top retailers including Nine West and Aeropostale are successfully using the platform.
The platform supports a wide range of in-store activities and is built in a modular fashion to support retailers of all sizes. It is designed to replace the retail associate's 'little black book' as a high tech tool that empowers brands to drive long-term engagement with shoppers and increase the value of an average in-store order.
David Geisinger, Head of Retail Business Strategy at eBay, said: "The Retail Associate Platform levels the playing field between retail associates and consumers by utilising data, mobile technology, and good old fashioned service principles to create better in-store experiences for consumers. It's a huge opportunity for both retailers and shoppers."
EBay stated that top retailers are using the Retail Associate platform in conjunction with the National Retail Federation's annual expo. Aeropostale and Nine West began using the platform in stores in the fourth quarter of last year.
According to the eBay white paper "From Cashier to Concierge," 85 percent of retailers currently cannot customise a store visit due to lack of information about the customer. Retailers must be able to recognise when frequent shoppers enter their store. Among retailers surveyed by eBay, 76 percent did not know when a specific customer was in their store.
Geisinger, whose team is focused on transforming how retailers engage in an omnichannel world, said: "Traditionally, when a customer enters a store and doesn't buy, the retailer has no notion that the customer even exists. The Retail Associate Platform helps retailers capture, retain and leverage more information and function more effectively in an omnichannel shopping environment.
In 2014, key focus areas for many of eBay Enterprise clients, including Ace Hardware, Achica, Belk, British Airways, Destination XL Group, DSW, Karmaloop, and Munchkin were expanding omnichannel strategies, driving customer loyalty, strengthening demand generation efforts and streamlining business operations.
Elsewhere, its clients have achieved more than $1 billion in sales using its industry-leading Store Fulfilment Solutions. EBay Enterprise clients are leading their peers in local commerce by utilising store fulfilment as a competitive advantage in more than 6,500 stores representing 42 brands across three continents.
It really was a breakthrough year for its Retail Associate platform too, with it being implemented in more than 1,500 in 2014. Magento meanwhile, which serves more than 240,000 retailers worldwide, was recognised as the leading ecommerce platform for fast growing retailers in the 2014 Internet Retailer 500. Magento also powers 26 percent of all ecommerce sites in the Alexa one million sites list; more than any other ecommerce platform.
Craig Hayman, President of eBay Enterprise, said: "With the Retail Associate platform, retailers can deliver customised shopping experiences that leverage intelligence about consumers' habits and preferences to drive engagement and incremental sales. It's a great example of how we are helping our clients scale and innovate at an unparalleled pace."
The Retail Associate platform will be deployed in more stores as 2015 progresses, and Women's Wear Daily has covered the news about retailers deploying it in stores. EBay Enterprise will continue to scale this technology to additional retailers in 2015.