How is the CO2 shortage impacting food and beverage businesses?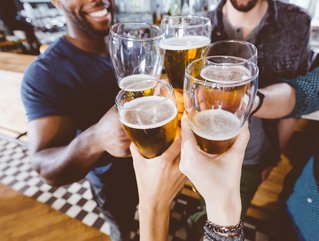 An international shortage of carbon dioxide gas (CO2) is starting to bite the European food and drink industry. The c...
An international shortage of carbon dioxide gas (CO2) is starting to bite the European food and drink industry.
The common gas improves the shelf life of packaged foods and is used to create dry ice for transporting frozen food.
It is also used in guns for killing farm animals and adds fizz to carbonated drinks.
At least five CO2 producers in Europe have paused production to conduct maintenance, which has led to shortages in the UK and abroad. 
Speaking of the shortage, the British Poultry Council said that it could have a "potentially huge effect" on food production.
Meanwhile, the Food and Drink Federation also said it would affect much of the "farm-to-fork supply chain."
SEE ALSO:
Booker, the UK's biggest wholesaler which supplies many independent bars, shops and restaurants, said that it has begun rationing beer and cider supplies amid the ongoing CO2 gas shortage.
The firm - which was bought by Tesco earlier this year -  said it will restrict customers to 10 cases of beer and five cases of cider and soft drinks per visit, blaming the "international shortage of CO2."
In a statement, Booker added: "We are currently working hard with our suppliers to minimise the impact for our customers and to optimise availability with the stock that is available."
Dutch beer maker, Heineken, said that its John Smith's Extra Smooth and Amstel brands had also been hit.
Coca-Cola is also facing disruption to its supply chain. The world's largest beverage company said that it has "temporarily paused" the production of some soft drinks due to the shortage of CO2 gas in the UK.
Supermarkets have also been impacted by the CO2 crisis. Online grocer Ocado said that the gas shortage is "limiting its ability" to deliver frozen food as they have a shortage of dry ice.
In an online warning, Ocado said: "We're sorry! Like other retailers, the UK-wide CO2 shortage is limiting our ability to deliver frozen items. The problem should be sorted very soon.'
Alex Saric, smart procurement expert at Ivalua, said: "This CO2 shortage couldn't have come at a worse time for the UK. It's summer, and Brits have got World Cup fever, which will be driving higher than usual demand for soft drinks and beer.
"The likes of Coca-Cola and Amstel have paused production due to the shortage, meaning this could have an impact later in the summer. These shortages come as a result of too many European CO2 production facilities closing for maintenance, something that could have been better planned for.
"It's not clear how long the shortage will last, so organisations affected need to work closely with their suppliers to find a solution or try to find an alternative short-term supply to ensure that this doesn't impact on consumers," he added. 
"Organisations must enable proactive and scalable supplier collaboration and visibility to ensure such supply challenges don't occur again."