How can the supply chain keep up with evolving retail practices?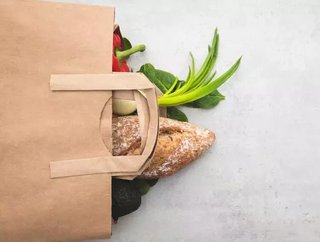 Mel Tymm, Industry Principal, Maginus, discusses how supply chains can keep up with evolving trends in retail. Direct to consumer, the green agenda, 3P...
Mel Tymm, Industry Principal, Maginus, discusses how supply chains can keep up with evolving trends in retail.
Direct to consumer, the green agenda, 3PLs – the supply chain is going through quite the revolution. It used to be a lot simpler. Manufacturers would supply retailers, who would then resell the goods to consumers – therefore dealing with complaints or queries from the end consumer. Now, thanks to an increasingly competitive landscape, the whole process has changed, meaning the supply chain needs to evolve with it, and fast. 
Consequently, the supply chain is under more scrutiny than ever before. Pressures are now placed upon companies at every stage as manufacturers and retailers look to change their fortunes; meaning changes to traditional processes to ensure operations run as efficiently as possible. Whilst there are a multitude of factors influencing day-to-day operations alongside long-term strategy, there are key drivers which are affecting the supply chain more than ever before. If suppliers are to stay ahead of the game and keep contracts with retailers and manufacturers, these are the biggest pressure points coming in the next 12 months.
It ain't easy being green
The rise of the conscious consumer means retailers and manufacturers are in the spotlight when it comes to packaging and single-use plastics. In the past few weeks alone, Sainsbury's has committed to being carbon neutral by 2040, and Nestle to only using recycled plastics. These two initiatives alone will have a considerable knock-on effect, and those along the supply chain, from food manufacturers to logistics companies will increasingly face audits and pressures from those they work with to help those at the top meet their sustainability goals, which are increasingly being driven by the end consumer.
SEE ALSO:
D2C
Direct to consumer already makes up 16% of all manufacturing sales, and is set to provide a £13 billion boost to the industry over the next five years. However, this cutting out of the middle-man is disrupting the supply chain, with manufacturers now needing to work more closely with suppliers to ensure customers are satisfied and demand is met. This is not without its challenges, and, without doubt has deterred some manufacturers due to the responsibility for every touchpoint along the supply chain. Customer satisfaction relies on a healthy supply chain, so close collaboration will be vital in future operations, with collaborative data sharing, especially electronically likely to become the norm to smooth out issues and drive peak efficiency. 
Warehousing 
Omnichannel retailing has put more pressure than ever on warehousing. Suddenly, consumers are buying across multiple channels yet want the product instantly, meaning distribution hubs need efficient processes to get the goods out the door fast. Coupled with little available, affordable space thanks to stockpiling following Brexit supply concerns, and warehouses are at a crunch-point. This is leading to innovative responses, including mobile warehousing (such as parking a van in a city full of stock, which is then delivered to customers via bike throughout the day), which is helping to provide agility and delight customers simultaneously. Initiatives such as this will continue as supply chains look for innovation to keep pace with UK consumerism.
Opportunity relies on efficacy
To keep pace and prepare for further changes, supply chain companies need to ground their operations in technology – to not only provide agility thanks to insights but also to help deliver data sharing. Advising retailers that X% of sales are coming from specific areas, could help deliver logistics solutions which save both parties money; or if OMS systems flag up that certain customers continually buy items in the wrong size, therefore requiring more information before purchase – cutting costs and environmental impact for both. The importance of the supply chain can never be underestimated, but all areas now need to pull together to keep consumers happy – which means harvesting insights – in whichever form to influence operations and drive successful outcomes. The next five to ten years will see more evolutions in line with consumer trends, especially as AI, machine learning and automation advances comes to the fore with regard to logistics; but in the meantime, the importance of getting the fundamentals right cannot be underestimated, as this will help forge strong partnerships and help ride the wave of changes influencing the sector. 
For more information on procurement, supply chain and logistics topics - please take a look at the latest edition of Supply Chain Digital magazine.