How to Avoid Contract Trouble in China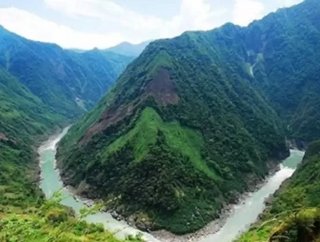 Click here to read this article in the magazine edition! The Legal Landscape in China China is making strides in its efforts to create a business-suppo...
Click here to read this article in the magazine edition!
The Legal Landscape in China
China is making strides in its efforts to create a business-supportive environment characterized by predictable legal enforcement of contract rights. This is critical for buyers of services and significant products from China, who need assurance that their contractual rights will be honored. Although no buyer wants to have to litigate or arbitrate to enforce contract rights, knowing it can be effectively done if necessary actually decreases the likelihood that it may be necessary. Nonetheless, the establishment of effective, predictable enforcement mechanisms consistent with international commercial standards and practices represents a relatively new endeavor in China.
Businesses buying services or products from China, then, may be less certain that their contractual agreements will be supported by as effective legal enforcement as they would, for example, in jurisdictions with strong histories of commercial practice. Conditions are getting better, but effective contract enforcement remains a high concern for businesses and impacts not only what, but how they source from China.
Structural and Conventional Means of Enforcement
Contract enforcement mechanisms can be divided into two major groupings. The first relates to structural and operational arrangements established both through contract and through extra-contractual means. These factors focus primarily on operational safeguards and mechanisms that provide practical protections in order to assure performance. Savvy buyers of products and services scope and structure their sourcing arrangements to minimize the likelihood of open disputes and to diffuse high-risk situations. This is because, no matter how sophisticated and established the dispute resolution environment, actual dispute resolution activities are ultimately distracting, costly and non-productive to business relationships.
Proactive approaches and arrangements designed to avoid and resolve problems in the first instance provide a superior alternative to reliance on formal dispute resolution strategies. These may include:
·         Payment schedules tied to actual performance or delivery and acceptance by the buyer;
·         Strategic scoping of the sourcing contract to ensure that the buyer retains control of the overall critical performance/production processes (for example, carefully define sourcing to discrete components or phases or even utilize multi-supplier arrangements);
·         Careful due diligence in supplier selection and monitoring (for example, to ensure that the supplier is motivated to preserve and protect its reputation and the integrity of its operation);
·         Effective buyer-side audit and other quality controls, including inspection and reporting; and
·         Creative utilization of legitimate business relationship incentives (for example, retention, margin improvement or expansion of business).
Proactive dispute avoidance measures including a lengthy "get to know you" process, periodic "pulse-taking" in the relationship and dialogue about issues, developed and tested over time as regular good practice in any sourcing transaction, are readily applicable. They take on added importance when sourcing from China, as the mechanisms of formal dispute resolution continue to develop.
The second category of contract enforcement mechanisms comprises the more conventional or traditional enforcement mechanisms. China, as any modern commercial jurisdiction, accommodates all of the traditional dispute resolution devices such as alternative dispute resolution (notably arbitration) and litigation, which carry their corollary considerations of choice of law, procedures and forum (how and where the proceedings will take place). The challenges facing China with these enforcement mechanisms is well illustrated by the fact that it has only of late formally embraced the concept of rule-of-law. From a cultural perspective, informal dispute resolution probably tends to be more consistent with important elements of Chinese culture and tradition, promoting the characteristic desire for harmony and preservation of one's honor and reputation.
Consequently, in sourcing arrangements with Chinese suppliers, there is a marked preference to resolve open disputes through alternative dispute resolution efforts, mainly arbitration rather than litigation. This is reflected in contract provisions and the practice of buyers and sellers operating under them.
Choice of Law in Contracts
With the concern over lack of predictability in dispute resolution in China compared to jurisdictions with long histories of commercial practice, foreign businesses who contract with Chinese companies may seek to elect using law and enforcement mechanisms other than Chinese law for their supply contract. Although there is no one-size-fits all solution here for contracts with Chinese suppliers, the choice of Hong Kong law and jurisdiction for resolution of disputes in Chinese supply contracts may often provide an attractive solution. Chinese suppliers often have a greater awareness and appreciation for Hong Kong governing law and location for dispute resolution, than they do with respect to more remote jurisdictions (frequently the jurisdictions of buyers). Consequently, there can be a significant deterrent effect promoting compliance coming simply from the credibility of Hong Kong law and forum, stemming from both its developed practice and respected tradition of consistency in enforcement. Significantly, many Chinese suppliers have a presence (and assets) in Hong Kong which can also be helpful and, further, Hong Kong judgments and arbitration awards in Hong Kong can often be directly enforceable in China.
The ability to effectively enforce contract rights with Chinese suppliers is an issue of critical importance. Fortunately, there are alternatives and means available to buyers sourcing from China that can help meet their requirements.