How the 'Amazon Effect' is impacting B2B sales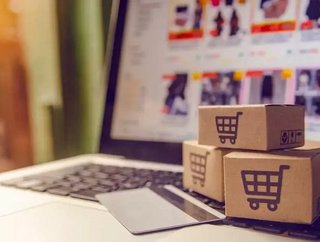 In the consumer space, we've seen online marketplaces quickly expand over the last decade in response to buyer demands for faster, easier purchases...
In the consumer space, we've seen online marketplaces quickly expand over the last decade in response to buyer demands for faster, easier purchases.
This expectation – a la the Amazon effect – has also made its way into the B2B sales space. More and more vendors are looking for ways to offer fast and simple-to-use options for purchasing solutions online digitally, taking the B2B sales cycle from a months-long process down to a minutes- and seconds-long process. 
Procurement, as a part of the B2B enterprise buying journey, has traditionally been a costly and long-term endeavor. According to Gartner, the buying group for complex B2B solutions generally includes six to 10 decision makers, who often gather a few pieces of information independently and then deliberate with the rest of the stakeholders. As B2B brands look to address the Amazon effect amongst their customers, this process needs to be faster. As a result, more sellers are taking their solutions and offerings online to create digital marketplaces that can address the e-procurement and buyer needs of today's evolving brands. 
Digital marketplaces take a lot more of the leg work out of it for B2B customers – bringing what they need directly to them in a clear and concise way. With this shift, we're not only seeing reduced costs and faster purchase rates, but companies are enjoying several other benefits throughout the buying process, including transparency and ease of use.
Transparency along the entire journey 
When it comes to B2B buying, visibility during the entire process, from discovery to purchase to implementation and beyond, is crucial as customers have a complex bill of materials. A recent survey from Futurum Research, in cooperation with SAP, found that B2B buyers crave more transparency and freedom in their buying process. During the discovery stage especially, 90% of respondents said they consider product trials to be an important feature. Having a clear understanding of the solution and being able to experience its functions in a hands-on, real-world way is critical to the decision-making process. Even more so, 88% of respondents cited price transparency as either the most important, or an important, advantage of a digital-buying program. 
For example, say you're a business customer looking for an analytics platform and you need it fast. With access to a comprehensive, digital B2B marketplace, you can bypass traditional buying methods, and instead go online to find a full listing of products with transparent pricing. Similar to what consumers would find when scrolling through the Amazon website, solution pages have all relevant information and next steps in one single place. With details about the offering, including ratings and reviews, quick navigation to product trials and clear calls to action for purchasing in a central location, B2B customers are supplied with everything they need to buy. 
SEE ALSO:
Faster, simple ways to purchase for better business outcomes 
Along with transparency, the Futurum survey found that B2B buyers are motivated by the ease and pace of B2C shopping. Two-thirds of survey respondents cited time and resource efficiency as a primary reason for making enterprise software purchases online and 45% cited convenience as the primary reason. Additional motivators according to respondents include operational speed, simplicity and less friction.
As a whole, brands are moving away from traditional buying models for a process that is faster and simpler. For example, in order to stay agile and adapt to changing business needs, more than 80% of organizations are no longer relying on calendarized purchasing cycles for their procurement. From a B2B perspective, digital buying provides an optimal solution to meet this growing demand and supply businesses with the tools they need, when they need them. 
At the end of the day, B2B consumers are not much different than B2C buyers, but in most cases they have far more complex needs that come with an even higher service demand. They want the speed and efficiency of B2C transactions, while retaining key benefits of the traditional B2B buying process that come along with having a dedicated account representative. For example, B2B buyers have grown accustomed to feeling a sense of assurance that they have a trusted business partner who understands their previous business investments and what they need based on this history. B2B consumers are accustomed to simple, one-click buying habits in their own lives and expect this same simplicity to be replicated in their enterprise buying experience, but with a marketplace they can trust to provide them with a high level of care. Digital transformation has made this possible, offering online channels to B2B customers where they can discover, try, buy and use the business applications and solutions they need in a faster, easier and more connected way. 
For more information on procurement, supply chain and logistics topics - please take a look at the latest edition of Supply Chain Digital magazine.
Follow us on LinkedIn and Twitter.
By Sharon Ruddock, SAP