How active and intelligent packaging in the supply chain could solve the food waste crisis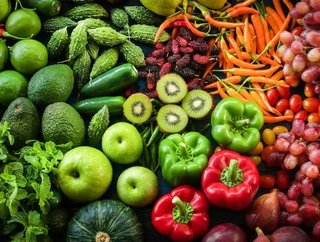 Every year, approximately one third of the food humans produce around the world is wasted. According to the United Nations' Food and Agriculture Organ...
Every year, approximately one third of the food humans produce around the world is wasted. According to the United Nations' Food and Agriculture Organisation, this means that we throw away more than 1.3bn tonnes of food intended for human consumption every 365 days. That represents more than $900bn in losses and is more than twice as impactful in developed countries than developing nations. Reportedly, "every year, consumers in rich countries waste almost as much food (222mn tonnes) as the entire net food production of sub-Saharan Africa (230mn tonnes)."
For CPOs and supply chain professionals in the food, pharmaceutical and other industries that deal in products with limited longevity and specific environmental requirements, waste reduction and increased efficiency is only becoming more important. 
In the UK, a study by WRAP indicated that 60% of household food waste arises from people not consuming edible goods in time. The answer may lie in the twofold approach of more effective branding and labeling that allows consumers to better understand the shelf life of food, and in active and intelligent packaging innovations that help foodstuffs last longer. 
According to the report, "there is a clear interest in packaging that can maintain food freshness, both before and after opening, and also in clearer on-pack messages about how to store food." 
This is where active and intelligent packaging comes into play. 
Active packaging is defined as "packaging in which subsidiary constituents have been deliberately included in or on either the packaging material or the package headspace to enhance the performance of the package system", meaning anything that makes packaging better at protecting its contents. 
Intelligent packaging "contains an external or internal indicator to provide information about aspects of the history of the package and/or the quality of the food." 
SEE ALSO: 
Active and intelligent packaging can include anything from moisture reduction sachets and anti-microbial linings to allergen sensors and physical shock indicators. The upshot is that products - particularly perishables - packaged in this way provide greater transparency to both enterprises and consumers.
Guy Cuthbert, CEO of UK tech firm Atheon Analytics, notes that "innovations such as split-packs, resealable packaging and sustainable alternatives to plastic may help to reduce waste but will not survive if sales are adversely affected."  
Earlier this week, global procurement market intelligence firm SpendEdge released its latest report into the effects of the active and intelligent packaging market on the procurement space as a whole. In addition to foodstuffs, the other area that is seeing significant growth with regard to active and intelligent packaging is the pharmaceutical industry. 
"Food and beverage and the pharmaceutical are the two major end-users that are contributing to the spend growth in the active and intelligent packaging market. Buyers from the food and beverage sector are adopting active packaging solutions to enhance the shelf life of frozen food that is gaining immense popularity across geographies. This sector alone accounted for about 50% of the entire market share last year and is expected to continue impacting the active and intelligent packaging market size on a global scale. Intelligent packaging solutions are widely being adopted by buyers in the pharmaceutical sector with a view to improve the traceability of products. Such packages enable easy access to information pertaining to medicine through smartphone scanning," says the report. 
In a recent interview with the Active & Intelligent Packaging Industry Association (AIPIA), James Adkin, Senior Global Brand Manager at Unilever spoke about the ability for augmented reality (ar) technology to provide supply chain transparency, not only to supply chain professionals, but also to the consumer. Unilever's AR provides its customers access to instructions and secondary information that allow them to get the most out of and minimise the environmental impact of their purchases. 
"We think that AR can help us share the higher purpose of our brands to consumers in different and engaging ways," Adkin says. "We will learn more about the experience of our consumers with our brands and use this to deliver a better experience. We also think that it gives us the opportunity to offer customers more shopping options such as via e-commerce sites - particularly when AR is used as part of a connected packaging programme." 
Better insight into the condition of perishable goods along the entirety of the supply chain, from crop to consumer, could be a key driver in reducing the amounts of food and other goods with delicate environmental requirements and short shelf lives across the planet.