How to achieve business success in global markets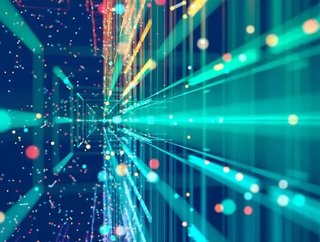 Digitalisation has resulted in business operations vastly evolving. With the introduction of automation and artificial intelligence in this era of glob...
Digitalisation has resulted in business operations vastly evolving.
With the introduction of automation and artificial intelligence in this era of globalisation, it comes as no surprise that our supply chains are under extreme pressure to maintain demand. Ultimately, the importance sits on businesses having effective management of their supply chain. 
But how can businesses start to create and implement stand-out strategies to achieve globalisation?
Expanding into international markets allows businesses to explore and extend their reach, whilst also providing the ability to source a wider range of products at a reduced cost. Those businesses that are successfully able to interconnect through global networks are at a competitive advantage. Globalisation, if executed correctly, can fast track revenue growth. However, this level of expansion welcomes difficult challenges that businesses need to overcome.
Debbie Lentz, President of Global Supply Chain at RS Components and the Electrocomponents Group, explores below the benefits of globalisation and its impact on the workforce, which is only set to increase. 
Ahead of any decision to go global, businesses must first have an understanding of their new territory, its culture, administration, and economic differences. And most importantly, organisations need to identify objectives and goals to measure out the opportunity.  
Implementing processes that work for your business
The increased demand, when expanding on an international scale, requires working platforms that can adapt significantly, with the added challenge of maintaining communication across multiple countries and time zones. For example, a business may be operating in the United Kingdom, with its production and manufacturing taking place in Mexico or Turkey and its customers located across the world. 
Maintaining communication can be challenging among foreign markets; historically, businesses have typically managed interfaces to direct suppliers and customers internally. Since the birth of globalisation, we've seen businesses largely benefit from outsourcing and collaborating with external partners to streamline communication and smooth the execution of globalisation. A collaboration such as this takes sophisticated management, control, and strong communication, whilst also overcoming language barriers. 
Debbie continues: "When building and maintaining clear communication across all of our networks, I've found the use of video calling and cloud storage to share documents to be extremely effective. By translating comms into six different languages we can ensure that we're reaching and engaging with most of our employees in their preferred language. As a result of this, our multilingual workforce can break down language barriers, streamline communication and drive a motivated team."
"It's important that businesses consider ways to easily transfer information across different networks, from country to country. This will not only provide better transparency throughout your supply chain but will also unlock stronger channels for a better flow of goods." 
SEE ALSO:
Establishing an effective supply chain
Welcoming new supply channels creates the opportunity for errors. Without proper management and organisation, you can quickly lose track of processes and see a rapid decline in service. Supply chain management is one of the most important aspects to maintain for globalisation; plus having a strategic ecosystem is critical. 
To succeed within a competitive market, it's important that you have complete visibility of your supply chain at all times. You must ensure there are no gaps in service, that risk is reduced and any issues that arise are dealt with promptly. How this can be achieved is by adopting processes that support full collaboration of transport, inventory and more - as well as maintaining compliance with regulations. 
Utilising technology 
Globalisation and technology go hand in hand - without technology, we'd be limited on the markets we reach. With the use of digital platforms and tools, businesses can sell in global markets whilst also maintaining real-time communication amongst their teams. 
Debbie adds: "Utilising technology such as automation is effective to not only decrease operating costs but also drive productivity. Tools such as automatic storage, retrieval systems, and packing machines are great to reduce steps and decrease complexity. By investing in distribution centres you can have the capability and capacity to underpin and develop future growth plans." 
Acquiring a diverse workforce 
A study found that a diverse workplace makes 19% higher revenue. Working in global markets allows businesses to recruit a diverse team as it engages with a variety of different types of talent and encourages different perspectives to be introduced into the organisation. 
Having managed a decentralised team, Debbie shares her experience: "Whether you're managing a team across the globe or a small team in one country, it's important that you acknowledge and are respectful of the vast variety of different religious beliefs and cultural customs of your workforce. People of different backgrounds, races, and nationalities approach work tasks and human interactions in different ways. Inclusive companies are 1.7 times more likely to be innovative leaders in their market."
By establishing a flexible supply chain, businesses can not only successfully merge into new markets but are equipped with the ability to address any eCommerce trade changes in the future effectively. Globalisation offers businesses the opportunity to establish stable and flexible processes and the ability to improve and create an agile supply chain, whilst also building and nurturing a diverse workforce. 
By Debbie Lentz, President of Global Supply Chain at RS Components and the Electrocomponents Group