HERE Technologies achieves AWS supply chain competency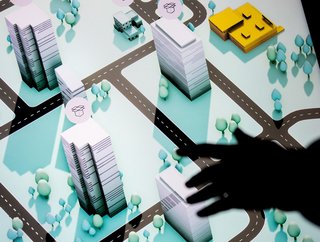 A recent HERE stand at the Consumer Technology Association (CES) Conference in Las Vegas.
HERE achieves AWS Supply Chain Competency, part of an Amazon programme designed to help businesses innovate to achieve customer-centric supply chains
HERE Technologies – a leading location data and technology platform – has announced it has achieved Amazon Web Services (AWS) Supply Chain Competency, which recognises the company's performance on helping its customers solve critical supply chain challenges.
T. The programme showcases partners who have demonstrated they can help customers migrate applications and legacy infrastructure to AWS, which is enabling scalable, flexible, and cost-effective solutions from startups to global enterprises.
HERE earned its AWS status by delivering supply chain solutions for companies of all sizes and segments that are designed to:
Enhance customer responsiveness
Strengthen resilience to disruptions
Become more responsible to the environment and global community
HERE 'proud' to achieve AWS Competency
"We are proud to achieve the AWS Supply Chain Competency status," said Erminio Di Paola, Vice President of Product Management at HERE. "Our team is dedicated to helping companies improve visibility and logistics strategies across their entire supply chain – from warehouse, to middle and last mile – through customised asset tracking, shipment visibility and routing services that help reduce costs and improve estimated times of arrival."
The competency achievement comes on the heels of an announcement HERE made in May, regarding its strategic collaboration agreement with AWS to help organisations improve supply chain visibility, transportation and logistics, fleet routing, and estimated times of arrival, from the first-to-last mile of delivery.
HERE has previously achieved AWS Public Safety and Disaster Response Competency status to use location-based services to help customers leverage the power of AWS to protect the public and prepare, respond, and recover from natural or man-made emergencies and disasters.