Heineken: utilising JDA Software for demand management and planning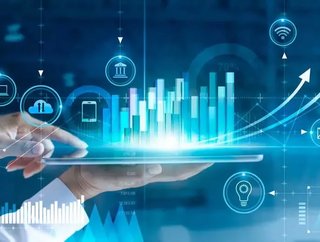 Supply Chain Digital takes a closer look at how Heineken is utilising JDA Software's business solutions. Who is Heineken? Heineken, an international...
Supply Chain Digital takes a closer look at how Heineken is utilising JDA Software's business solutions.
Who is Heineken?
Heineken, an international brewer of beer and cider was founded in 1864. The group has over 300 international, regional and local drinks and is committed to innovation, long-term investment, disciplined sales execution and cost management.
Through its "Brewing a Better World"​, Heineken embeds sustainability into the business to deliver value for all stakeholders.
Number of employees:  80,000 employees+
Countries operating in: 70+ 
How will Heineken benefit from JDA Software's supply chain technology?
For more than five years, Heineken has been working with JDA Software to transform its cloud based digital planning capabilities which is currently operational in five countries (Italy, Netherlands, Spain, Poland and France). 
SEE ALSO:
Heineken has now committed to extending its partnership with JDA Software, to shift its strategy from sales and operations planning (S&OP), to integrated business planning (IBP) to upgrade the way it plans its business.
Heineken is utilising JDA Software's solutions "to make faster, more well-informed decisions, which directly impact everyone in the value chain," said Joost Luijbregts, Senior Director of Global Customer Service, Logistics and Planning at HEINEKEN, due to having some of the most complicated and volatile markets in the world.
"With JDA, we have taken big steps forward - fundamentally changing the way we plan our business in terms of S&OP and scenario planning. As our partnership with JDA continues to strengthen, I am looking forward to working with JDA on our journey towards IBP."
This new IBP approach for Heineken means that its sales, marketing, finance, supply chain and procurement will be united on one platform, providing new scenario planning capabilities. This has allowed the business to make trade-offs on costs, margins and capacity. Since deploying this strategy in Europe, Heineken has seen an increase in forecast accuracy, reduction in stock-outs and improved inventory turns and productivity.
For more information on all topics for Procurement, Supply Chain & Logistics - please take a look at the latest edition of Supply Chain Digital magazine.