Health initiative says employers can help solve obesity crisis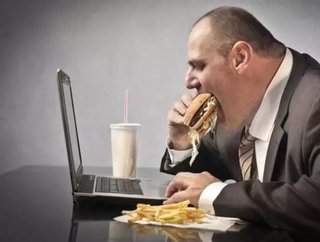 Recent reports have suggested that a fifth of the worlds population will be obese by 2025; health initiative BHWA advises employers that they have the p...
Recent reports have suggested that a fifth of the world's population will be obese by 2025; health initiative BHWA advises employers that they have the power to influence the obesity crisis and it's in their best interests to act.
Majid Ezzati from Imperial College London, who led the research, highlighted that better food policies and improved healthcare training can help us to avoid an "epidemic of severe obesity." The potential impact such an epidemic would make to any workforce, Better Health at Work Alliance (BHWA) cautions that employers should use their influence to improve the health of their staff.
Better Health at Work Alliance is an advice body recently launched with the support of industry to make finding health at work guidance straightforward for employers.
BHWA has reccommended organisations should be looking at include access to healthy food options, promote a more active workplace, provide information on leading a healthy life and incentivise staff to follow it. Another key measure would be to make adjustments to the work space that encourage behavioural changes such as standing desks, walking clubs or bike racks.
Charlotte Cross, Director of BHWA, said: "Obesity is relevant to all employers and can impact the bottom line of any organisation through obvious health ramifications and associated productivity and performance issues. As the obesity problem grows, employers will inevitably face more of these challenges.
"While simple measures can and should play an important part in any employers approach, the diversity of our expert membership shows us that employers have access to a significant range of evidence based solutions from workplace health specialists ready and willing to help, and the power to make an impact is in their hands. We urge all organisations to get involved and sway this issue which has huge ramifications for the UK working population"
Raising the link to dementia, one of the lesser known health ramifications of obesity and another serious issue for employers, John Picken, Managing Director of CANTAB Corporate Health, a BHWA founder member said: "Worldwide clinical research has shown that obesity in mid-life plays a considerable role in cognitive impairment including preclinical dementia symptoms and dementia.  Giving employees the chance to measure their cognitive health as well as their physical health will help them manage this life-threatening but potentially reversible health risk."
Mark Braithwaite, Managing Director of Gipping Occupational health, another Founder of the alliance also said: "When dealing with obesity, or any other health taboo, it is key to ensure consistency of response throughout the organisation so that no individual feels inappropriately 'singled out'. 
For more information on the Better Health at Work Alliance please visit: http://bhwa.org.uk
Supply Chain Digital's April issue is live.
Follow @SupplyChainD and @MrNLon on Twitter.