Happy staff, collaboration and agility 'keys to supply joy'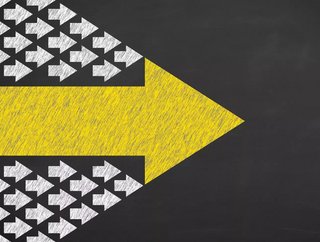 Tim Morley, director of ISG - a leading global tech research and advisory firm - on ways businesses can build stronger supply chains
The pandemic has put an enormous strain on people and businesses. The UK has also had the double whammy of red tape created by Brexit. But there are other reasons why the supply chain has been experiencing problems.
Microprocessor supply issues were building up before the pandemic. The launch of 5G, and the US deciding to stop the sale of tech to Huawei, meant chip manufacturers outside the US had a surge of orders.
And regarding HGV driver shortages, most countries have ageing truck-driver population and a lack of younger blood coming into the industry. There are barriers to young people joining the industry – the high cost of HGV training and licencing, and poor working conditions, for example. 
The industry hasn't historically attracted women, which further reduces the market for new entrants. And there's been a rise in other opportunities for drivers coming from the increased demand for delivery drivers for services like Amazon and Uber Eats. 
A reluctance to share data among logistics and transport firms also means it's been impossible to gain a joined-up view of supply chains across the industry. 
How can we prevent future supply chain crises? 
Revolutionising the supply chain may seem like something beyond reach, but there are things organisations can do to create a more resilient supply chain. 
Share data across the supply chain
Traditionally, various parts of the supply chain have a real-time view of their section, but a poor picture of the overall situation. Data sharing allows the entire chain to have a good idea of what's happening elsewhere, letting them work more effectively.
For example, if transportation firms knew there was going to be a freight departure delay of 30 minutes this would help them make decisions that could lead to improved efficiencies and margins. Some do understand the benefits of sharing data yet there's also significant reluctance to do so.
And with better data around customer demand, there would be opportunities for companies to make radical change. For example, manufacturers could sell directly to consumers, rather than via retailers, as we saw during lockdown. 
Wholesalers would be able to establish their own retail arms and sell to them, as well as their usual independent retail customer base.
Investing in linking elements of the supply chain was always on the radar, but is now critical to the success of logistics and transportation in the UK.
Increase supply chain agility 
Organisations can focus on four key areas to improve agility and efficiency:
Find cost efficiencies by investing in automation and by using specialist tools and data modelling that will allow businesses to improve performance across channels.  
Improve risk management by minimising compliance and process-related delays (especially vital for perishable goods). This is where wider social-economic factors come into play – such as labour disputes - but the best organisations have contingency plans to re-route, re-supply, or mitigate the impact of these problems.
Optimise quality and speed by improving quality control, reducing the number of internal checkpoints and using automated monitoring. Data sharing can have a significant impact in this area, as well as organisations building a culture of continuous improvement.
Keep up with the best technology on the market. Organisations are doing whatever they can to use tools and software that will give them a competitive edge by providing the best overview and tracking of goods that they can get.
By combining these four factors and improving cross-organisation integration, organisations can create efficiencies and agility that benefit the entire chain. 
Attract and retain skilled people in supply
Recruiting and retaining qualified people is probably the hardest challenge at present. The increase in organisations looking to transform their supply chains has resulted in a draw on the market. 
No organisation can achieve improvements solely by use of tools and platforms; they need the right people to set up and configure those systems. 
The increase in demand has meant service providers - especially in technology firms - are losing skilled staff. Throwing money at the problem doesn't work: a higher salary isn't enough, and employees now want an attractive work culture, benefits, flexibility of working where possible, and a feeling of belonging. Working conditions are now the differentiator. 
Organisational change management has risen up the priority list, and employers take a more collaborative approach to employee management, focusing not just on customer experience, but employee experience. Time will tell how effectively organisations are able to achieve this alongside the pain of loss and damage suffered during 2020 and 2021.
In conclusion, the supply chain crisis has been a wake-up call for everyone involved in supply chains. Organisations are taking the opportunity to reassess their needs, and 2022 will see them implement improvements to drive out risk, improve the customer experience - and the journey of goods - and avoid another crisis.