H&M reduces carbon footprint through Maersk ECO Delivery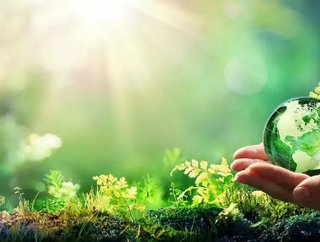 Fashion retail giants, H&M Group, has chosen Maersk ECO Delivery to reduce the company's carbon footprint in transportation. What is Maersk ECO D...
Fashion retail giants, H&M Group, has chosen Maersk ECO Delivery to reduce the company's carbon footprint in transportation.
What is Maersk ECO Delivery?
Maersk ECO Delivery is the new sustainable way to transport goods and it uses sustainable biofuel to provide instant carbon reductions.
"We are very much aware of our responsibility to prioritise sustainability and to explore every viable opportunity to cut our carbon footprint," says Mats Samuelsson, Senior Vice President, Global Logistics, at H&M Group. "We have supported Maersk ECO Delivery from the beginning, as the service has the potential to make a substantial part of our supply chain carbon-neutral."
SEE ALSO:
Operating more than 5,000 stores globally and holding an extensive online presence, H&M Group is uniquely placed to make a significant difference in sustainability. H&M harbours ambitions to become climate positive by 2040. In order to achieve that ambition, the company wants to work with all of the company's partners in the supply chain. "Maersk ECO Delivery has shown promising results in reducing the emissions from ocean shipping, and we expect much from the initiative," adds Samuelsson. "At H&M Group, sustainability, logistics and supply chain management goes hand in hand. We have high goals, and we demand much of our service partners in logistics. Also, our customers expect us to make a real and substantial effort to prioritise sustainability."
Maersk ECO Delivery is just one of a number of sustainability-orientated projects where H&M Group and Maersk join forces. The companies are part of the Clean Cargo initiative - a business-to-business initiative constituted by large cargo carriers and their customers dedicated to sustainability performance improvement in container transportation. "Partnerships are of the essence when exploring sustainable solutions for the future, and no company can do it alone," explains Samuelsson. "Our cooperation with Maersk enables us to pool our resources and reduce our respective carbon footprints much more efficiently."
For more information on all topics for Procurement, Supply Chain & Logistics - please take a look at the latest edition of Supply Chain Digital magazine.