Global supply chain Supply chain news roundup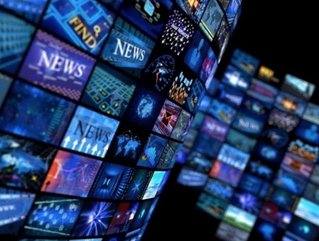 Supply chain news roundup week beginning 17/2/23
ESG compliant firms 'more profitable' - Bain & EcoVadis; Automation 'easing warehouse labour shortage' - Honeywell; Procurement 'pivotal to sustainability
Procurement 'pivotal to sustainable construction' - McKinsey
Procurement holds the key to sustainable construction, a new paper from McKinsey says.
Timeline: The history and development of global procurement
As commercial organisations and collaboration expanded throughout history, procurement went from a tribal, to a national, to a global affair.
Global slump sees inventory levels soar, says Tradeshift
Tradeshift Q1 2023 Index shows economic slowdown has left firms sitting on inventory, and that demand for logistics services is also slowing down.
Supply chain boost as EU finalises €43bn European Chips Act
The European Union (EU) has finalised a €43bn bid to increase domestic semiconductor production, in the wake of prolonged and ongoing disruption to chip supplies.
Nearshoring 'about service & products, not just costs'
Alan Bebchik, Country Manager for Nowports in the US, tells Supply Chain Digital that nearshoring is about providing 'top-notch products and services'.
ESG compliant firms 'more profitable' says Bain & EcoVadis
Study from Bain & EcoVadis suggests firms that prioritise ESG are more successful, and that those with more senior female execs also perform better.
Automation 'easing warehouse labour shortage' says Honeywell
Much-needed urban warehouse capacity is in short supply, as is the labour needed to staff them – but automation is helping ease both issues, says Honeywell.
Top 10 US supply chain management schools
Top choices include MIT Center for Transportation & Logistics; The Wharton School; Stanford Graduate School of Business; and Scheller College of Business