Global customs staffing issues hitting supply chains - EY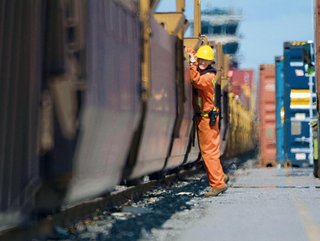 Recruiting and retaining staff is a significant challenge for customs and border agencies, who play an integral role in ensuring the smooth flow of goods and services across the world.
Dan Dreyfus of EY says labour shortages are impacting customs and border agencies, who are integral to the the smooth running of supply chains
Global labour problems are impacting customs and border agencies, and prolonging the global supply chain crisis.
"Customs and border agencies play an integral role in ensuring the smooth flow of goods and services across the world, and the labour shortages are continuing to impact their operations," Dan Dreyfus, Global Trade and Customs Leader at Ernst & Young, told Supply Chain Digital.
Recruiting and retaining staff is a significant challenge, he says, pointing out that in the US there are more than 1,700 open positions within Border Patrol and 1,000 open positions in Customs and Border Protection.
"This issue is being compounded by an ageing workforce, which is a problem across all sectors, but the issue is especially acute within customs and border control agencies."
Dreyfus adds: "If steps aren't taken to address this issue now finding enough staff to work within customs and border control agencies will not simply be a short-term problem but a long-term one."
He says that to recruit and train the next generation of workers, customs administrations should look at establishing training academies.
"Many countries, such as the US, Canada and Mexico, have already done so with great success, and some, such as Central American countries, have established shared training academies with good success.
"Establishing training academies also provides the perfect opportunity to reskill current employees and recruit new ones, with tech skills that will be essential to building and maintaining customs and border agencies into the future.
Border & customs agencies need tech to ease staffing woes
Dreyfus says customs and border agencies need to take positive steps to remedy the problem, with technology being at the heart of all solutions.
He says that wider adoption of solutions such as electronic filing, data analytics and AI can help agencies "leverage electronic screening and adopt mechanisms that help determine staffing requirements".
Dreyfus says technology can help with scheduling inspections as well as reducing the number of inspections that require human intervention."
He adds that Robotic process automation (RPA) can be used to perform simple, repetitive tasks at high volume, so freeing up time for higher-value tasks.
"Promising new technologies have emerged over the past few years that can be applied by customs and border agencies to help streamline the processing of cargo and anticipate spikes in staffing loads," says Dreyfus.
He adds that new workflow and workforce scheduling tools can be used to help predict when more staff will be needed to check and process surges in cargo loads, and that tech can also optimise port operations, as well as helping customs departments schedule staff, equipment and coordination with other departments more efficiently.
Dreyfus says: "Big trading partners such as the US and Mexico are developing partnerships to develop, test and bring to market technologies that can track the movement of cargo loads across multiple oceans.
"For example, information on cargo movements can be shared in real time between different countries, enabling customs and border agency officials to more accurately predict when cargo loads that require inspection or intervention are likely to arrive, allowing for more effective forecasting of staffing needs."
He adds that private sector contractors also have a key role to play, saying they need to maintain high levels of compliance as they strive for faster release times for cross-border movements.
"Participating in government programs can increase efficiencies at the border," he advises.
Public private partnerships (PPP), meanwhile, can also have a positive impact on cross-border trade, says Dreyfus.
"Most countries face financial constraints when it comes to cross-border infrastructure, and governments and stakeholders can enter into agreements to tackle these issues head-on."
Dreyfus says countries in Europe and the Middle East have implemented PPPs to improve port infrastructure and operations, as well as offsetting the costs of increasing staffing needs.
"But customs administrations should tread carefully when considering PPPs," he warns. "Permanent staff are subject to civil service rules and are often part of a union. As a result, union representatives should always be kept fully informed on any public-private partnership plans, and senior customs and border agency staff should ensure workers' rights and pay are not undercut or devalued."