Genpact: Supply chain insights from the world of Formula E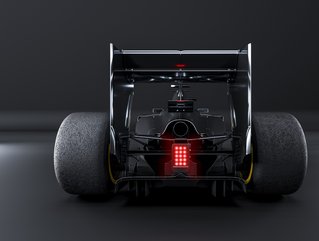 Imagine a competitive field where a complete business cycle plays out in just 45 minutes. Where energy is scarce and dwind...
Imagine a competitive field where a complete business cycle plays out in just 45 minutes. Where energy is scarce and dwindling, weather is a constant threat, competitors can literally squeeze you out of contention by just a few centimetres, and strategy is everything. That's a typical day at the office for Envision Virgin Racing, one of the teams in the world's first and only all-electric international motorsport, the FIA Formula E Championship.
Now, picture all of these factors, and others, on a global business stage. Natural disasters and geopolitical events can cause notable disruptions to even the best business strategies. Supply chain advantages can quickly shift into disadvantages that operators must overcome to maintain their place in a competitive market.
The need to quickly identify and assess shifting circumstances and make data-driven decisions are challenges that both Envision Virgin Racing and global businesses contend with on a regular basis. Of course, not every organisation makes decisions at 170mph while barrelling down the streets of Hong Kong or Paris. But against intense global competition and stretching customer expectations, every business decision needs to consider the end-to-end implications. Improving your place in the race depends on more than smart transactional execution – it depends on finding insights that can shift the entire approach.
The cognitive supply chain
In recent decades, businesses have initiated supply chain improvements by focusing on transactional excellence. Companies have streamlined internal processes on a static cycle often tied to daily metrics. After shaving internal inefficiencies as finely as possible, they worked to reduce friction in the handoff to the next partner, and so on down the line. While these transactional optimisations deliver tangible results, they can only be repeated so many times until the effort required dwarfs the return. But now the prevalence of AI is creating opportunities to look beyond these improvements for competitive advantages.
Looking at the broader picture for potential strategic advantages is also key to Formula E racing. Using its AI-based Lap Estimate Optimizer (LEO), a scenario engine that analyses weather, track conditions, and driver positions, Genpact helps Envision Virgin Racing better predict the number of laps in a race. This not only helps the team decide how hard to push to protect a position or when to overtake a competitor, it allows it to improve its strategies race to race. The focus shifts from analysing the previous race for minute improvements to predicting approaches and outcomes across future races.
The evolution of these digital technologies is also enhancing prediction in supply chains. With an influx of data, cognitive supply chains are emerging, shifting the focus away from narrow transactions towards a bigger growth agenda. By capturing, storing, processing, and sharing relevant data across partners, demand is clearer, planning more accurate, inventory leaner, and disruptions more easily avoided. The same types of advanced algorithms used by Envision Virgin Racing can generate far more accurate forecasting models in supply chains, including balancing inventory levels against demand volatility and customer service agreements. Anticipation, rather than reaction, becomes the norm.
SEE ALSO: 
Finding advantages hidden in plain sight
Businesses sit on a mountain of structured and unstructured data – and trying to manually identify meaningful data and insights is akin to finding a needle in the proverbial haystack. How companies use data and advanced analytics to generate meaningful insights can make a tremendous difference.
For instance, we realized that Formula E teams have access to GPS data showing drivers' locations during each race, but teams were not optimizing this noisy dataset. By carefully cleaning and filtering the data, we found that it provides valuable insights into driver tendencies, such as patterns in acceleration and braking, and the impact of in-race hazards. And because the emphasis is on overall outcomes, these insights now feed into race strategy to maximize the drivers' and team's points in the championship.
These small breakthroughs can translate into much bigger wins for global supply chains. In the food and beverage industry, Genpact works with a European manufacturer to cut down on micro-stoppages in production – those of 30 minutes or less. Individually, the impact from each micro-stoppage is minor, and at a distance it would be easy to shrug them off as an unavoidable inefficiency. But, working to find the insights to stave off these interruptions pays off in aggregate, because they cost each manufacturing facility over $1.6mn in labour cost, materials, and lost revenue. Scaled across every factory in the business, the total savings potential for cutting out micro-stoppages is more than $150mn.
Sophisticated modeling and forecasting can prepare for uncertainty
Today's supply chains face mounting pressure and uncertainty – ranging from a fast-changing tariff landscape to natural disasters, Brexit and the likelihood of protracted trade wars.
Just as Envision Virgin Racing relies on effective scenario planning and simulations to understand the impact of disruptions in a race, advanced supply chains are doing the same to determine how to best adjust their strategy and manage resources. So, when natural disasters, port closures, or trade restraints suddenly dent plans, companies that can combine technical skills with industry and process expertise to generate predictive insights will stay ahead of disruption.
Building a cognitive supply chain means first focusing on business outcomes rather than short-term, tactical improvements. That's not to suggest short-term improvements aren't critical, but, rather, need to be considered as part of a broader strategic framework when driving systemic improvements across global supply chains. Coordinating people, processes, and technology, with an eye toward applying data to create better outcomes against any set of constraints – regulatory, marketplace, environmental or competitive – can make a world of difference.
Whether your competition is an adrenaline-soaked race through narrow city streets or a pursuit for the right materials to respond to a sudden surge in demand, the result is the same. Cognitive processes give organisations the opportunity to disrupt markets and seize advantages that are tied to innovation and commitment to excellence rather than incumbency or size. And that's an exciting start to any race.
Mike Landry is the supply chain service line leader at Genpact, a global professional services firm focused on delivering digital transformation.