General Mills and Their Super Adaptive Supply Chain Ethics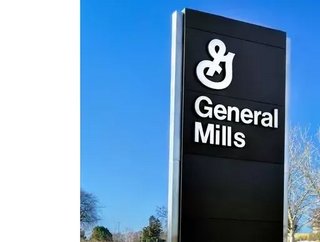 The three main pillars that kept General Mills going through a tumultuous 2020, regardless of supply chain, procurement, and logistics issues...
(GM) is an American multinational manufacturer and marketer of branded consumer goods, headquartered in Golden Valley, Minnesota, and markets a vast plethora of well-known North American brands. In a piece written by Paul Gallagher, Vice President of General Mills North American supply chain, explains how adaptive core mechanics allowed them to disrupt their supply chain and ultimately overcome a lot of the problems the pandemic brought. 
"Prior to the pandemic, we were already transforming our North America supply chain. We had our sights on enabling a consumer-focused, competitively advantaged value chain through a test-and-learn culture. And because we had laid a foundation and built the muscle for how to do this – and accelerate – we were better prepared to deliver when COVID-19 became a global pandemic in March 2020."
People & Safety First
GM is over 150 years old now, and the concept alone of prioritising people and safety is not a new one, which proved invaluable when March 2020 rolled around. Gallagher mentions a flour mill explosion that occurred in 1878, which kick-started GM's need for 'best-in-class safety measures', and goes onto explain that the measures introduced were shared with competitors, something GM repeated when COVID struck.
This early adoption of immediate safety practices would echo through to the modern-day and initially cause some disruption. As early adopters of preventative COVID measures, GM was able to strategise and work around ever-evolving news, reports and information, as the pandemic spread in March, primarily by adopting mask use early and the implementation of social distancing. 
"Early in the calendar year, as the situation in China began impacting our business, we started to watch and learn. As the virus spread, General Mills created a global task force to ensure an enterprise response."
GM also made an effort to lift the spirits of employees through surprise rewards, daily bonuses and video-captured recordings of company leaders expressing their thanks and gratitude, maintaining motivation through tough COVID times. 
The Power to Pivot 
It's of no surprise that a lot of companies found it difficult to change their tactics in response to the pandemic, but GM was set and ready to meet increases in demand and the shifting dynamic between corporation and customer. One of the things put in place prior to the pandemic was "a new platform of business process management", which allowed GM to be more agile during high demand and daily changes, giving internal teams knowledge of how to make efficient decisions quickly. 
"We also sharpened our North America Supply Chain mission, which was to make as many cases as we could, safely. It was simple, unarguable and allowed 10,000 employees to get really clear and aligned on what they needed to do in a short amount of time." 
GM was also able to leverage partnerships with other companies to speed up lengthy operations and provide a consistent output of goods and items by utilising their extensive network. 
Learning to Learn 
The operational decision making behind GM had always been focused on the utilisation of knowledge gained from over 150 years of experience, but when COVID struck, they were forced to learn how to move forward and adapt. Through a daily meeting, GM was able to monitor supply and demand risk and production capacity, opening the floor for discussion between departments. 
"Cascading metrics allowed us to make decisions at the speed of business, creating a true cohort of shared consciousness. It also helped put into practice and normalise an iterative, imperfect style of creative problem-solving."
GM even employed virtual reality to remotely view a large capital expansion, adding extra capacity for consistent output of products, as well as investing in external capacity to maintain specific platforms like cold products, to be able to meet seasonal demand. Alongside investment in data and analytics, a learning mechanism in itself for GM, an increased focus on revenue management and machine learning implementation for demand forecasting, GM is very much setting themselves up for success. 
"Beyond the pandemic, we have been ruthlessly focused on delivering customer value by working with customers on their priorities. This requires an acute listening and learning mentality."
The closing statement insists upon an important lesson: that even large systems can become agile in times of crisis, such as the pandemic, and that all it really takes is the dedication and willingness to adapt one's supply chain processes to their maximum potential.